Solarban® 70 Glass Saves Energy, Protects Against Hurricane-force Winds, and Provides Stunning Vistas atop Pikes Peak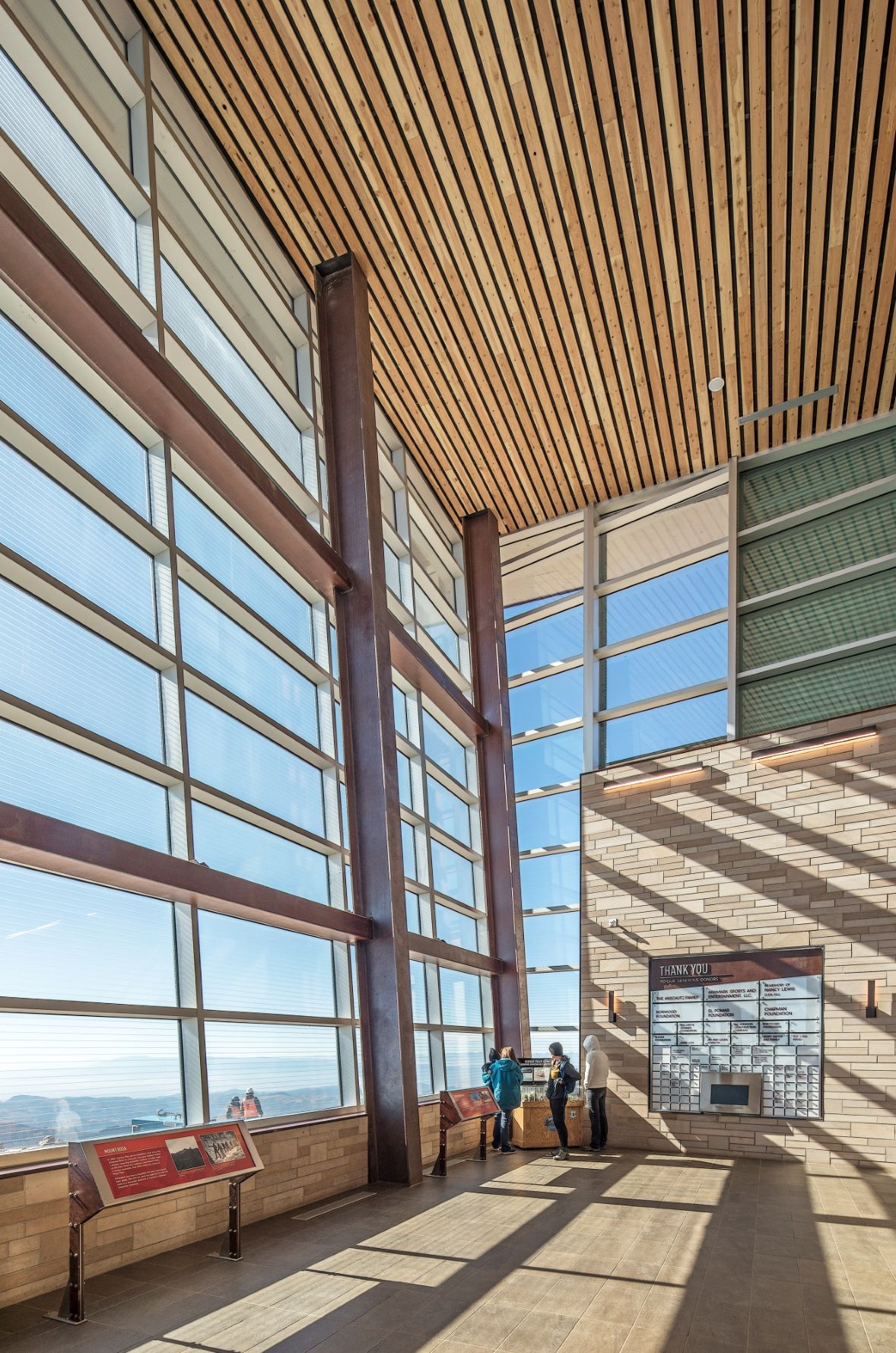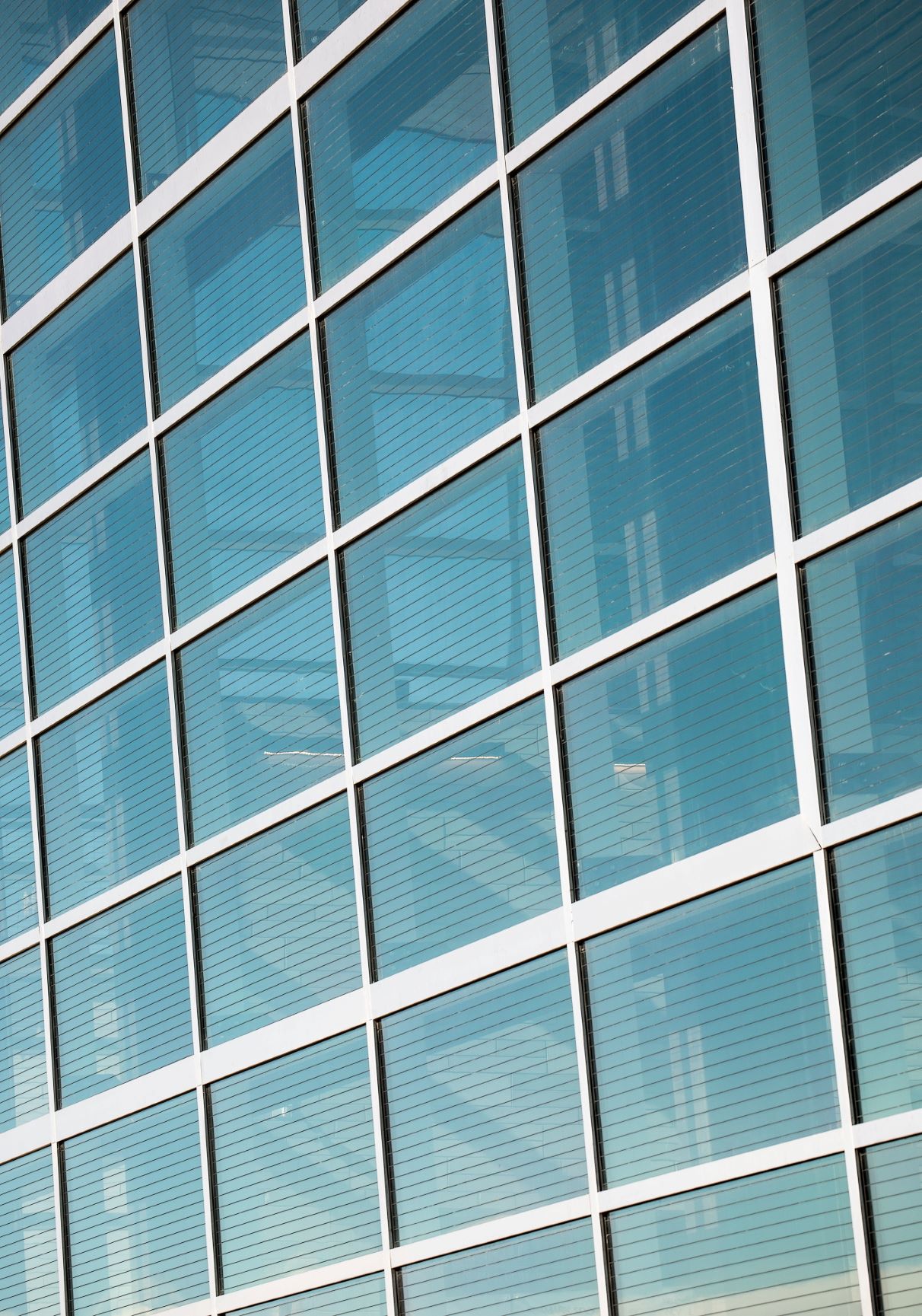 Photography by Tom Kessler
Pittsburgh, PA June 28, 2022 — The newly constructed Pikes Peak Summit House visitor center in Cascade, Colo., was designed to provide a seamless, immersive visitor experience. Upon arrival at the 14,000-foot summit, visitors are able to focus on and be enveloped by the natural forms of the mountain as well as the expansive views of the rugged landscape surrounding "America's Mountain."
To maximize the visitor center's ability to meet the needs of the nearly 1 million people who annually reach the Pikes Peak summit to take in the magnificent views and to assist in enhancing the building's energy efficiency, RTA Architects Inc. of Colorado Springs, Colo., selected Solarban® 70 glass by Vitro Architectural Glass. Solarban® 70 glass strikes the right balance between form and function with a transparent, color-neutral aesthetic and unprecedented solar control and visible light transmittance (VLT). When coupled with conventional clear glass in a one-inch insulating glass unit (IGU), Solarban® 70 glass features a solar heat gain coefficient (SHGC) of 0.27 and VLT of 64%.
Glass fabricator Oldcastle Denver and glazing contractor El Paso Glass were partners in realizing the project. Walker Glass sold 10,000 square feet of Solarban® 70 glass for the 38,000-square-foot Summit House. "I believe they had to design this project to meet hurricane loads as they receive sustained windspeeds well above 100 mph," says Ed Bartlett, architectural manager, Walker Glass. "Solarban® 70 glass was the glass of choice."
For more information about Solarban® 70 glass and Vitro Glass's full line of architectural glasses, visit www.vitroglazings.com or call 1-855-VTRO-GLS (887-6457).
About Vitro Architectural Glass
Vitro Architectural Glass, part of Vitro, S.A.B. de C.V. (BMV:VITROA), the largest company of its kind in the Americas, manufactures a range of industry-leading, energy-efficient products such as Solarban®, Sungate® and Starphire Ultra-Clear® glasses at U.S. plants in Carlisle, Pennsylvania; Fresno, California; Salem, Oregon; and Wichita Falls, Texas. Committed to sustainable manufacturing processes and products, the company also operates one of the world's largest glass research and development facilities in Pittsburgh and four residential glass fabrication plants in Canada. Upholding the values of "Together, We See Further" across the architectural, automotive and containers markets, Vitro strives to realize the power of partnership to ensure that projects meet or exceed ever-evolving sustainability expectations as well as glass requirements. For more information, please visit www.VitroGlass.com.
Media Contact:
Robert J. Struble
Vitro Architectural Glass
412-820-8138
rstruble@vitro.com
www.vitroglazings.com