Distinctive Aesthetic Options for Distinctive Projects
Vitro Architectural Glass produces a range of products ideal for interiors, decorative glass, spandrel glass and other special glass applications. Use the links below to learn about these special applications and explore our products and those made possible by our Alliance Partner program.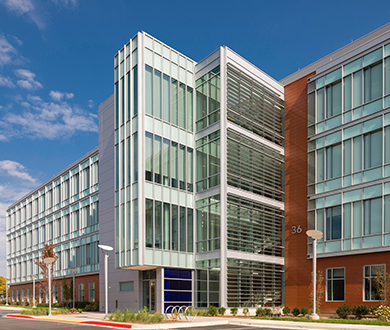 Bird‑Friendly Glass
More than one billion birds die in the United States from collisions with glass every year. That's why Vitro Architectural Glass has partnered with Walker Glass to produce AviProtek® E low‑e coated bird‑friendly glass, combining solar control with distinctive visual patterns.