From Interiors to Exteriors and Beyond
Vitro Architectural Glass's family of low‑iron glasses provide design professionals with a range of options appropriate for interiors, decorative glass, exterior façades, vision glazing and more.
Starphire Ultra-Clear® Glass
Get stunning clarity and color fidelity. Accept no substitutes—Starphire® glass is the ultimate in low-iron glass technology.
Acuity® Low-Iron Glass
With the Solarban® Acuity® Series, you can upgrade from coated clear glass for just a fraction of the total installed façade cost.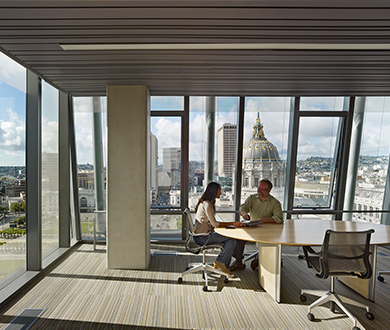 Minimizing the Green
Design professionals know that clear glass isn't completely clear—it has a distinct green hue when viewed under light. Fortunately, more transparent solutions are available at various price points.