Tools & Resources
Our glass products offer different performance and aesthetic advantages. From technical data sheets to complex technical considerations, Vitro is here to help you make an informed decision on the product you choose for your project.
Technical Documents (TDs)
Access Vitro's Technical Library to search through a variety of Technical Documents covering challenging design considerations.
Technical Data Sheets
Explore technical information and performance data reviewing the aesthetic and performance of Vitro Glass products.
Performance Data Tables
Understand the performance of Vitro Glass products in monolithic configurations or one-inch insulating glass units (IGUs).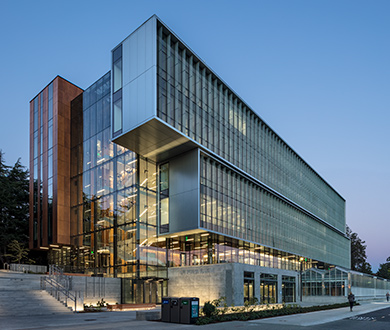 Specifying Large Insulating Glass Units
Using large, dramatic panels of insulated glass is one of today's most popular design trends. However, there are several factors that need to be considered in order to ensure a successful project when specifying jumbo insulated glass units.