Vitro Architectural Glass names Brad Boone as Sales Director, Advanced Glazings and Architectural Government Sales Liaison
Guillermo Martinez also named as Manager, Key Accounts and Business Development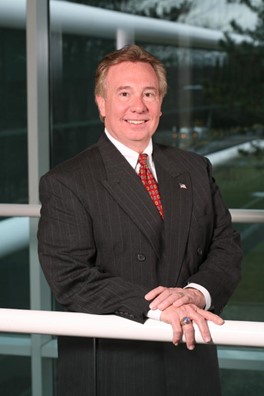 Brad Boone has been named sales director of
advanced glazings and architectural government
sales liaison.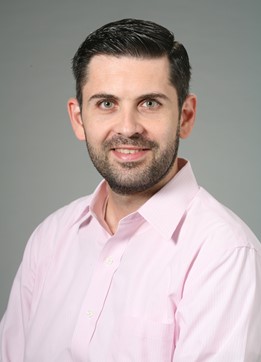 Guillermo Martinez has been appointed
manager of key accounts and business development.
PITTSBURGH, PA October 11, 2022 – Vitro Architectural Glass (formerly PPG Glass) announced that Brad Boone has been named sales director of advanced glazings and architectural government sales liaison.
In his role, Boone will work cross-functionally with both the sales and marketing and innovation teams to develop and execute commercial strategies for all advanced glazing products. Additionally, Boone will work with the United States General Services Administration and other government and military agencies to expand and accelerate the adoption of Vitro's advanced glazing products.
"Brad's tenure leading the entire sales organization for both residential and specialty glass has given him great experience as a high-level strategist and dealmaker," said Mark Seeton, vice president of sales, Vitro Architectural Glass. "In this new role, he'll be working closely with the marketing and innovation teams to raise awareness of some of Vitro's most exciting developing technologies, including our Solarvolt™ building-integrated photovoltaic glass systems and VacuMax™ vacuum insulating glass."
During his career, Boone spent more than 10 years in float- and fabricated-glass manufacturing and has provided technical and customer support for well-known Vitro Glass brands such as Solarban® and Sungate® low-emissivity (low-e) glasses. He also was manager of Intercept® Spacer System technology for five years and will continue to manage that technology. A resident of Pittsburgh, Boone holds a Bachelor of Science degree in electrical engineering (digital electronics) and a master's degree in marketing and industrial management (MBA) from West Virginia University.
Additionally, Guillermo Martinez has been named manager of key accounts and business development – a new role in which he will work directly with customer accounts that require specialized glass products or technological services.
"Guillermo's background in sales and as a business analyst for Vitro makes him a great fit for this role," said Seeton. "Not only does he have a profound depth of knowledge about Vitro's range of products, but he also understands how to communicate with key customer accounts about what types of products or technologies can best meet their needs."
Martinez earned an MBA in global business and strategy from the University of North Carolina at Charlotte. He also holds a Bachelor of Science degree in industrial engineering and a minor in systems engineering from Tecnológico de Monterrey in Mexico and has completed the Babson Entrepreneurship Program at Babson College's F.W. Olin Graduate School of Business.
To learn more about products from Vitro Architectural Glass, visit www.vitroglazings.com or call 1-855-VTRO-GLS (887-6457).
About Vitro Architectural Glass
Vitro Architectural Glass, part of Vitro, S.A.B. de C.V. (BMV:VITROA), the largest company of its kind in the Americas, manufactures a range of industry-leading, energy-efficient products such as Solarban®, Sungate® and Starphire Ultra-Clear® glasses at U.S. plants in Carlisle, Pennsylvania; Fresno, California; Salem, Oregon; and Wichita Falls, Texas. Committed to sustainable manufacturing processes and products, the company also operates one of the world's largest glass research and development facilities in Pittsburgh and four residential glass fabrication plants in Canada. Upholding the values of "Together, We See Further" across the architectural, automotive and containers markets, Vitro strives to realize the power of partnership to ensure that projects meet or exceed ever-evolving sustainability expectations as well as glass requirements. For more information, please visit www.VitroGlass.com.
Media Contact:
Robert J. Struble
Vitro Architectural Glass
412-820-8138
rstruble@vitro.com
www.vitroglazings.com