Alvarez joins Vitro Architectural Glass as Product Manager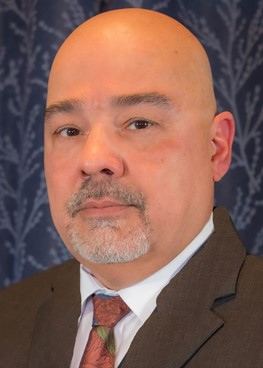 Pittsburgh, PA May 3, 2022 – Vitro Architectural Glass (formerly PPG Glass) announced that Jemssy Alvarez has been appointed Product Manager for Advanced Glazing.
Alvarez will be responsible for product and market development for a range of advanced glazing products, including the Solarvolt™ Building Integrated Photovoltaic (BIPV) glass system. In this role, he will be responsible for interfacing with customers and channel drivers, as well as internal research and development teams to help create the next generation of advanced glass products that provide added value to customers and end users.
"We are very pleased to welcome Jemssy to Vitro Architectural Glass," said Martin Bracamonte, vice president for operations. "His skill and experience in developing, evaluating and deploying technologies, coupled with his ability to align end-user needs with factory production challenges make him a valuable member of the Marketing and Innovation team."
Alvarez holds bachelor's degrees in electrical engineering from the University of Maryland and business from National-Louis University, as well as an MBA from the University of Phoenix. He has also earned executive certificates from the Sloan School of Management at MIT and Northwestern University's Kellogg School of Business.
His professional experience includes roles in management and R&D in several sectors, including the glass industry, renewable energy, semiconductors and the military. He is the founder of Hardrock LLC.
To learn more about products from Vitro Architectural Glass, visit www.vitroglazings.com or call 1-855-VTRO-GLS (887-6457).
About Vitro Architectural Glass
Vitro Architectural Glass, part of Vitro, S.A.B. de C.V. (BMV:VITROA), the largest company of its kind in the Americas, manufactures a range of industry-leading, energy-efficient products such as Solarban®, Sungate® and Starphire Ultra-Clear® glasses at U.S. plants in Carlisle, Pennsylvania; Fresno, California; Salem, Oregon; and Wichita Falls, Texas. Committed to sustainable manufacturing processes and products, the company also operates one of the world's largest glass research and development facilities in Pittsburgh and four residential glass fabrication plants in Canada. Upholding the values of "Together, We See Further" across the architectural, automotive and containers markets, Vitro strives to realize the power of partnership to ensure that projects meet or exceed ever-evolving sustainability expectations as well as glass requirements. For more information, please visit www.VitroGlass.com.
Media Contact:
Robert J. Struble
Vitro Architectural Glass
412-820-8138
rstruble@vitro.com
www.vitroglazings.com