Pigney joins Vitro Architectural Glass as National Architectural Manager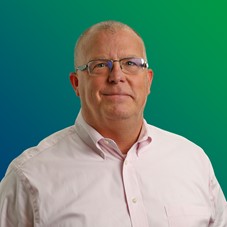 PITTSBURGH, February 15, 2022 – Vitro Architectural Glass (formerly PPG Glass) announced that Brian Pigney has been appointed national architectural manager for the Great Lakes region.
In this role, he will focus on delivering product, technology and service solutions to architects, specification writers, glazing contractors, façade consultants and Vitro Certified™ fabricators for the commercial construction market in Wisconsin, Ohio, Indiana, Michigan, Chicago and northern Illinois.
Pigney has been in the commercial construction industry for more than three decades and has been influential with Chicago architects and developers who design and construct window wall systems. In addition to glass industry experience, Pigney also has metal systems experience to complement his comprehensive knowledge of façade design.
"Brian has more than 30 years of experience in the glass and commercial glazing industries, and we're confident that he will be an invaluable part of our architectural management team," said Glenn Davis, vice president, international sales and business development, Vitro Architectural Glass. "Brian knows what architects and developers are looking for, and the breadth of his experience has given him the skills to connect them with the right materials for their projects."
Pigney holds an Associate's degree in Computer and Information Sciences and Support Services from Robert Morris University Illinois in Chicago, Illinois. His previous experience includes serving as a project manager for Chicago-based glazing company Harmon and as a sales manager with Christopher Glass & Aluminum.
Pigney succeeds Daniel Sutton, formerly national architectural manager for the Great Lakes region, who was recently named product manager for value added products at Vitro Glass.
To learn more about products from Vitro Architectural Glass, visit vitroglazings.com or call 1-855-VTRO-GLS (887-6457).
Solarban®, Sungate® and Starphire Ultra-Clear® are registered trademarks owned by Vitro.
Vitro Certified™ is a trademark owned by Vitro.
About Vitro Architectural Glass
Vitro Architectural Glass, part of Vitro, S.A.B. de C.V. (BMV:VITROA), the largest company of its kind in the Americas, manufactures a range of industry-leading, energy-efficient products such as Solarban®, Sungate® and Starphire Ultra-Clear® glasses at U.S. plants in Carlisle, Pennsylvania; Fresno, California; Salem, Oregon; and Wichita Falls, Texas. Committed to sustainable manufacturing processes and products, the company also operates one of the world's largest glass research and development facilities in Pittsburgh and four residential glass fabrication plants in Canada. Upholding the values of "Together, We See Further" across the architectural, automotive and containers markets, Vitro strives to realize the power of partnership to ensure that projects meet or exceed ever-evolving sustainability expectations as well as glass requirements. For more information, please visit www.VitroGlass.com.
Media Contact:
Robert J. Struble
Vitro Architectural Glass
412-820-8138
rstruble@vitro.com
www.vitroglazings.com