Plotnick named commercial account manager for Vitro Architectural Glass for Metro New York, New England and Europe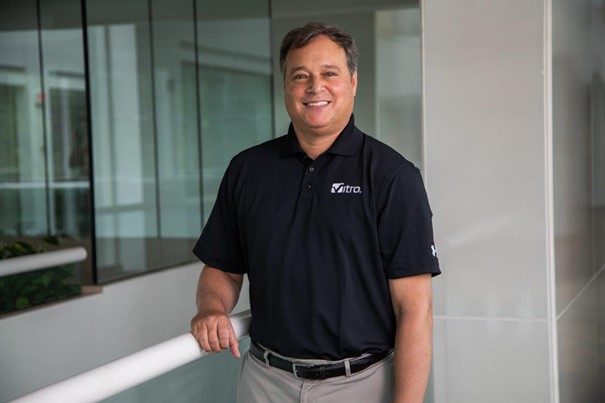 PITTSBURGH, August 4, 2020 – Vitro Architectural Glass (formerly PPG Glass) announced that Daniel Plotnick has been appointed as commercial account manager for the New England/Metro New York City region in the U.S. as well as all of Europe.
Plotnick will provide sales and service support to the non-residential, commercial construction market for Vitro Architectural Glass. In this role, he will promote the use of Vitro Certified™ products in commercial buildings to architects, specification writers, glazing contractors and fabricators.
"Daniel has vast experience building sales teams across multiple geographies," said Dan Stipetich, sales director, eastern region, Vitro Architectural Glass. "His strong commercial background, combined with his skill in sales and marketing in the curtainwall and commercial building markets will provide immediate impact in his sales regions."
Plotnick was most recently vice president of sales and marketing for Solar Seal and has more than 20 years of progressive experience in commercial sales. He holds a Masters of Business Administration (MBA) n MBA from the Smith School of Business at the University of Maryland.
To learn more about products from Vitro Architectural Glass, visit www.vitroglazings.com or call 1-855-VTRO-GLS (887-6457).
Solarban®, Sungate® and Starphire Ultra-Clear® are registered trademarks owned by Vitro.Vitro Certified™ is a trademark owned by Vitro. 
About Vitro Architectural Glass
Vitro Architectural Glass, part of Vitro, S.A.B. de C.V. (BMV:VITROA), the largest company of its kind in the Americas, manufactures a range of industry-leading, energy-efficient products such as Solarban®, Sungate® and Starphire Ultra-Clear® glasses at U.S. plants in Carlisle, Pennsylvania; Fresno, California; Salem, Oregon; and Wichita Falls, Texas. Committed to sustainable manufacturing processes and products, the company also operates one of the world's largest glass research and development facilities in Pittsburgh and four residential glass fabrication plants in Canada. Upholding the values of "Together, We See Further" across the architectural, automotive and containers markets, Vitro strives to realize the power of partnership to ensure that projects meet or exceed ever-evolving sustainability expectations as well as glass requirements. For more information, please visit www.VitroGlass.com.
Media Contact:
Robert J. Struble
Vitro Architectural Glass
412-820-8138
rstruble@vitro.com
www.vitroglazings.com