Saunders joins Vitro Architectural Glass as National Architectural Manager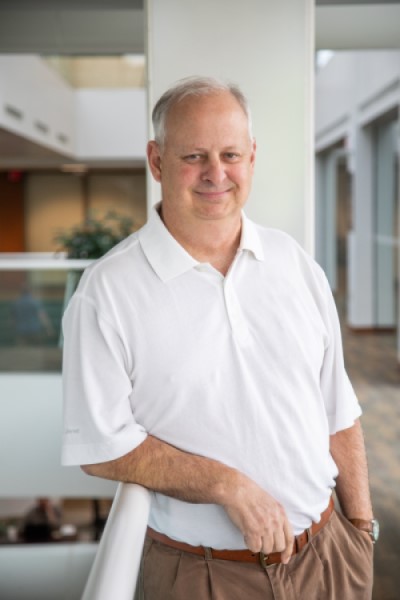 PITTSBURGH, Nov. 19, 2019 – Vitro Architectural Glass (formerly PPG Glass) announced that David Saunders has joined the company as national architectural manager—southeast, covering territories in Florida, Georgia and Alabama.
As the newest member of Vitro Glass's fast-growing national architectural team, Saunders will be focused on delivering product, technology and service solutions to architectural designers and other customers in the commercial construction industry.
Saunders joins Vitro Glass with more than 25 years of sales experience in the architecture and construction fields, serving most recently as regional sales manager for Hanwha Surfaces, a leading manufacturer of quartz and solid surface products in Atlanta. He began his career with United Gypsum Company, where he held increasingly responsible management positions for 14 years.
"David brings a wealth of industry knowledge and experience in cultivating customer relationships," said Joseph Sennese, director, architectural development, Vitro Architectural Glass. "We believe his strong background in both architectural specification and technical sales will make him a valuable asset to our customers and to his new colleagues inside our organization."
Saunders holds a Bachelor of Science degree in History and a minor in Business Management and Marketing from Appalachian State University. He will be based out of Atlanta.
To learn more about high-performance products from Vitro Architectural Glass, visit www.vitroglazings.com or call 1-855-VTRO-GLS (887-6457).
About Vitro Architectural Glass
Vitro Architectural Glass, part of Vitro, S.A.B. de C.V. (BMV:VITROA), the largest company of its kind in the Americas, manufactures a range of industry-leading, energy-efficient products such as Solarban®, Sungate® and Starphire Ultra-Clear® glasses at U.S. plants in Carlisle, Pennsylvania; Fresno, California; Salem, Oregon; and Wichita Falls, Texas. Committed to sustainable manufacturing processes and products, the company also operates one of the world's largest glass research and development facilities in Pittsburgh and four residential glass fabrication plants in Canada. Upholding the values of "Together, We See Further" across the architectural, automotive and containers markets, Vitro strives to realize the power of partnership to ensure that projects meet or exceed ever-evolving sustainability expectations as well as glass requirements. For more information, please visit www.VitroGlass.com.
Media Contact:
Robert J. Struble
Vitro Architectural Glass
412-820-8138
rstruble@vitro.com
www.vitroglazings.com