Shawn Winn joins Vitro Architectural Glass as a Commercial Account Manager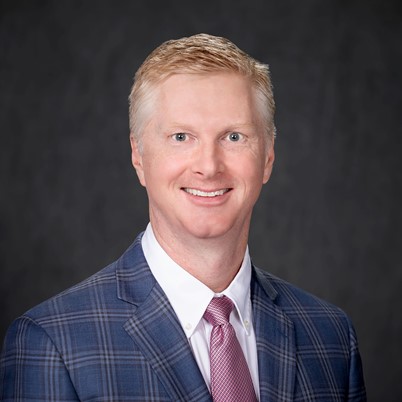 Shawn Winn, Vitro commercial account manager for the
Central Plains Region.
PITTSBURGH, March 14, 2023 – Vitro Architectural Glass (formerly PPG Glass) announced that Shawn Winn has been appointed as a commercial account manager for the Central Plains Region.
In this role, Winn will be responsible for managing commercial fabrication accounts and offering sales and support to fabricators, glaziers and other stakeholders by connecting them with the best-performing glass products for their projects.
"We are very excited to have the opportunity to work with Shawn as we expand our commercial sales team," said David Linhart, manager of sales, West Region, Vitro Architectural Glass. "Shawn's experience in the industry from architectural management to technical advisement has given him the knowledge to best serve his customers and recommend the ideal products for their needs."
Winn attended Washington University in St. Louis, Missouri. His previous experience includes serving as both a technical advisor and an architectural manager for national glass manufacturers in his region.
To learn more about products from Vitro Architectural Glass, visit www.vitroglazings.com or call 1-855-VTRO-GLS (887-6457).
About Vitro Architectural Glass
Vitro Architectural Glass, part of Vitro, S.A.B. de C.V. (BMV:VITROA), the largest company of its kind in the Americas, manufactures a range of industry-leading, energy-efficient products such as Solarban®, Sungate® and Starphire Ultra-Clear® glasses at U.S. plants in Carlisle, Pennsylvania; Fresno, California; Salem, Oregon; and Wichita Falls, Texas. Committed to sustainable manufacturing processes and products, the company also operates one of the world's largest glass research and development facilities in Pittsburgh and four residential glass fabrication plants in Canada. Upholding the values of "Together, We See Further" across the architectural, automotive and containers markets, Vitro strives to realize the power of partnership to ensure that projects meet or exceed ever-evolving sustainability expectations as well as glass requirements. For more information, please visit www.VitroGlass.com.
Media Contact:
Robert J. Struble
Vitro Architectural Glass
412-820-8138
rstruble@vitro.com
www.vitroglazings.com