Sutton named National Architectural Manager for Vitro Architectural Glass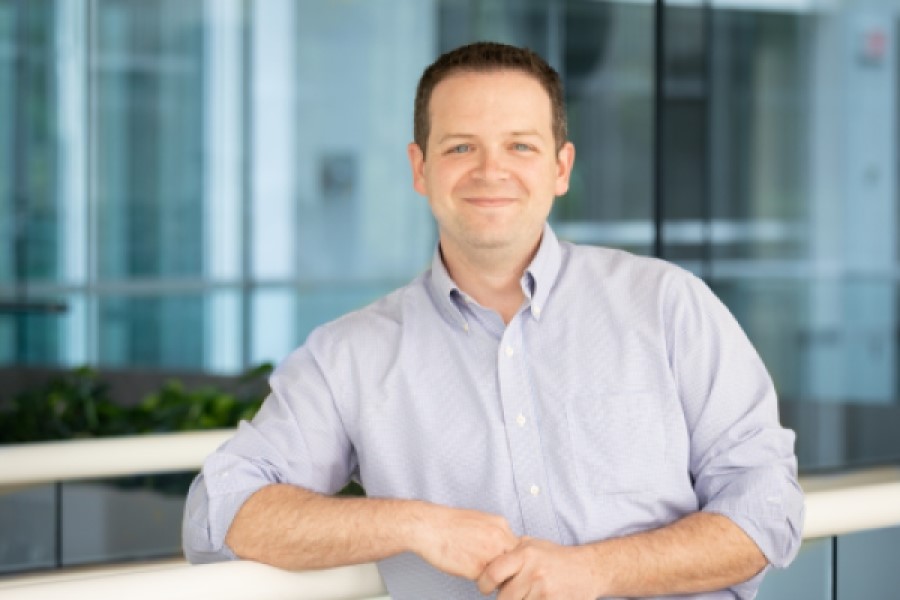 PITTSBURGH, Oct. 24, 2019 – Vitro Architectural Glass (formerly PPG Glass) announced that Daniel Sutton has been named a national architectural manager for the Great Lakes region.
Sutton joined the Vitro commercial marketing group in 2017, providing project analysis, LEED® compliance documentation and customer support. In his new role, he will focus on delivering product, technology and service solutions to architectural designers and other customers in commercial construction markets in western Pennsylvania, western New York, West Virginia, Ohio, Indiana and Michigan.
Prior to joining Vitro, Sutton served as University Sustainability Officer for the Florida Institute of Technology. He is a registered LEED Green Associate.
"Dan's experience in sustainable construction and design will be a valuable asset to the architectural and design community," said Joseph Sennese, director, architectural development, Vitro Architectural Glass. "His work with architects and customers, paired with his knowledge of sustainable construction, equip him well for this new role."
Sutton holds a Master of Business Administration in sustainable business from Duquesne University and a Bachelor of Architecture from the Pennsylvania State University.
To learn more about high-performance products from Vitro Architectural Glass, visit www.vitroglazings.com or call 1-855-VTRO-GLS (887-6457).
LEED®—an acronym for Leadership in Energy and Environmental Design™—is a registered trademark of the U.S. Green Building Council®.
About Vitro Architectural Glass
Vitro Architectural Glass, part of Vitro, S.A.B. de C.V. (BMV:VITROA), the largest company of its kind in the Americas, manufactures a range of industry-leading, energy-efficient products such as Solarban®, Sungate® and Starphire Ultra-Clear® glasses at U.S. plants in Carlisle, Pennsylvania; Fresno, California; Salem, Oregon; and Wichita Falls, Texas. Committed to sustainable manufacturing processes and products, the company also operates one of the world's largest glass research and development facilities in Pittsburgh and four residential glass fabrication plants in Canada. Upholding the values of "Together, We See Further" across the architectural, automotive and containers markets, Vitro strives to realize the power of partnership to ensure that projects meet or exceed ever-evolving sustainability expectations as well as glass requirements. For more information, please visit www.VitroGlass.com.
Media Contact:
Robert J. Struble
Vitro Architectural Glass
412-820-8138
rstruble@vitro.com
www.vitroglazings.com