Vitro Architectural Glass Announces Organizational Updates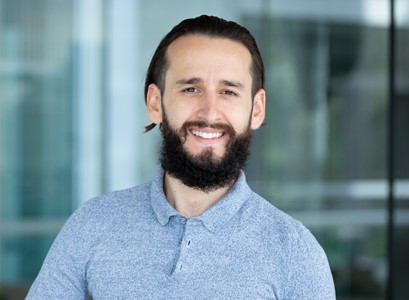 Fernando Diez, Director, Marketing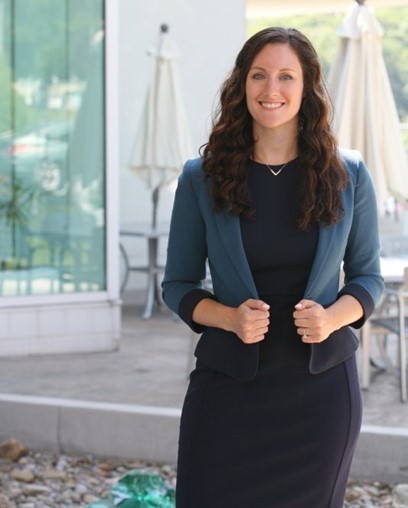 Emily Losego, Director, Commercial Segment Innovation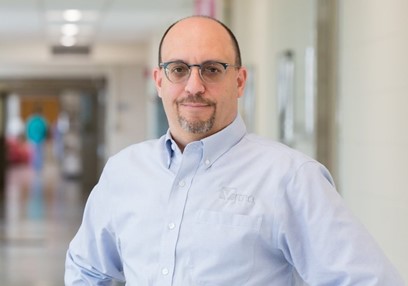 Robert Struble, Director of Brand and Innovation
PITTSBURGH, PA Jan. 10, 2023 — Vitro Architectural Glass (formerly PPG Glass) announced organizational updates to its Marketing and Innovation division. Those moving to new or expanded roles include Wendy Carroll, Fernando Diez, Emily Losego and Robert Struble.
"It's my honor to announce these well-deserved promotions," said Martin Bracamonte, VP, Marketing and Innovation. "Led by this dream team of industry pioneers, our Marketing and Innovation group continues to produce superb results. We're very excited to see what's in store for 2023."
Carroll will continue in her role as Product Manager for Tints/Low-Iron products and has been promoted to an expanded role as Best Practice and Product Manager.
"Wendy's 30+ years of experience in the glass industry is invaluable, and her progressive approaches are exactly what we need to rethink the future of glass," said Bracamonte. "In this expanded role, she will be responsible for establishing processes to effectively launch products, while also defining the Product Launch checklist, and specifying the required interactions, steps, and stakeholders required to bring new products to market."
Diez has been promoted to the newly created position of Director, Marketing, where he'll lead initiatives across the United States, Canada and Latin America regions. The Mexico marketing organization will continue to report to Fernando, as well as the Sample Program coordinator and CDA Architectural Design Services functions.
"As the Head of Marketing for Vitro's Mexico business unit, Fernando was monumental in executing marketing expansion strategies that led to successful business growth in the United States," Bracamonte said. "He'll be driving business growth, expanding existing product lines and leading new products and platforms within the architectural glass business."
Losego has been promoted to the newly created role of Director, Commercial Segment Innovation. The current product management team will continue to report to Emily.
"Emily has shown tremendous leadership in product development and has been an excellent facilitator of our most important product line," said Bracamonte. "She'll be responsible for defining the vision for the commercial market segment and will support the strategy for the interiors, specialty, and residential markets."
Struble has been promoted to Director of Brand and Innovation. He will continue to handle all brand and communications responsibilities and in his expanded role, he'll lead Vitro's employee-sourced initiative.
"Rob has an impressive track record in creating strong and profitable brands for Vitro, and his superior interpersonal skills make him a great fit to lead this endeavor," Bracamonte said. "In this expanded role, he will implement strategies for employees to create new and improved products as well as increase business efficiency."
The new, creative, employee-sourced innovation process will enhance the advancement of the future of glass.
"While we have strong and proven formal processes for research and development in place, we're thrilled to deliver this new forward-thinking tactic, which stimulates and rewards employees across the company to rethink what glass can be in the future, and how we can deliver solutions more efficiently and sustainably," said Bracamonte.
To learn more about products from Vitro Architectural Glass, visit www.vitroglazings.com or call 1-855-VTRO-GLS (887-6457).
About Vitro Architectural Glass
Vitro Architectural Glass, part of Vitro, S.A.B. de C.V. (BMV:VITROA), the largest company of its kind in the Americas, manufactures a range of industry-leading, energy-efficient products such as Solarban®, Sungate® and Starphire Ultra-Clear® glasses at U.S. plants in Carlisle, Pennsylvania; Fresno, California; Salem, Oregon; and Wichita Falls, Texas. Committed to sustainable manufacturing processes and products, the company also operates one of the world's largest glass research and development facilities in Pittsburgh and four residential glass fabrication plants in Canada. Upholding the values of "Together, We See Further" across the architectural, automotive and containers markets, Vitro strives to realize the power of partnership to ensure that projects meet or exceed ever-evolving sustainability expectations as well as glass requirements. For more information, please visit www.VitroGlass.com.
Media Contact:
Robert J. Struble
Vitro Architectural Glass
412-820-8138
rstruble@vitro.com
www.vitroglazings.com