Vitro Architectural Glass launches Intercept LiteLock™ system
New extruder tip and sealant bead application system for Intercept® technology improves efficiency and quality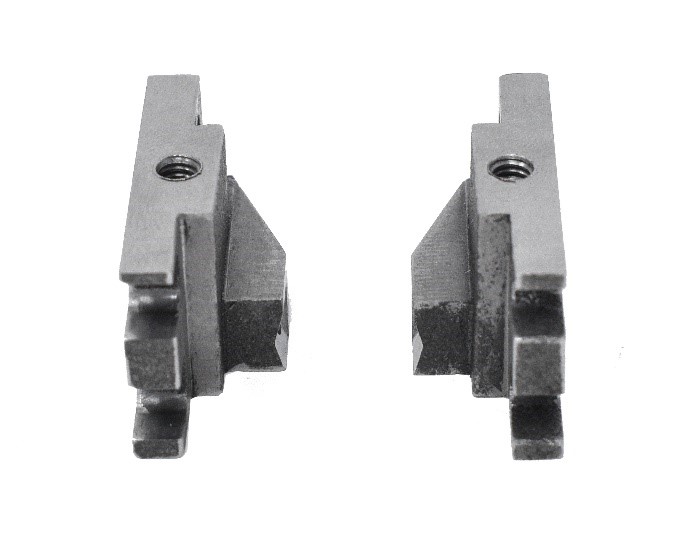 Patent pending Intercept LiteLock™ sealant extruder tips facilitate savings of sealant material and 30% to 50% faster processing speeds with reduced energy consumption on GED's Intercept® Oven & Roll Press. By offering a wider manufacturing process window and robust sealant adhesion to spacer metal and glass, upgrading to Intercept LiteLock™ will result in better quality IG units.
PITTSBURGH, September 14, 2021 – Vitro Architectural Glass (formerly PPG Glass) and GED Integrated Solutions, LLC (GED) have announced the launch of Intercept LiteLock™, a new extruder tip and sealant bead application system that provides licensees of Intercept® insulating glass technology with enhanced efficiency, performance and quality improvements.
Intercept LiteLock™ facilitates 30% to 50% faster processing speeds on GED's Intercept® Oven & Roll Press while creating a wider manufacturing process window. This results in a more consistent, uniform and secure seal between the Intercept® spacer and the glass lite, which maximizes the service life of Intercept® insulating glass units (IGUs) and enhances window makers' operations by offering increased throughput, lower oven and roll press exit temperatures, reduced energy consumption, reduced consumable parts costs, precise sealant application and a smoother, more forgiving application process.
Compared to the standard GED nozzle tip, which applies a rounded sealant bead during the extrusion process onto the Intercept® spacer, the patent-pending Intercept LiteLock™ nozzle tip applies sealant in a unique bead geometry, resulting in robust adhesion to the spacer metal substrate at near-finished bond line width.
"Chief among the many benefits of Intercept LiteLock™ is the high-speed processing power unlocked by this new sealant bead application technology," said William Davis, Senior Technical Services Engineer at Vitro Architectural Glass. "The Intercept LiteLock™ nozzle tip design reduces the amount of required squeeze-out during the roll-pressing process, so Intercept® can run faster and at lower post-heating process temperature, which results in a cooler IGU at the oven and roll press exit conveyor that is near ready for argon filling and fourth corner sealing."
In addition to standard double glazed IGUs, the Intercept LiteLock™ system has been rigorously tested with triple glazed IGUs across multiple oven and roll press speeds and temperatures to establish effective processing recommendations that will ensure robust glass and spacer adhesion, including the traditionally difficult to bond center lite.
Residential window manufacturers can upgrade their existing GED SmartExtruder™ i-3 sealant and desiccant application systems to the new Intercept LiteLock™ system with a minimally invasive process.
The Intercept® spacer system, which is constructed in a U-channel design with tin-plated steel or stainless steel rather than traditional box shaped metal or foam, has been fabricated into more than 600 million windows in Europe and North America.
For more information about the Intercept LiteLock™ system, visit www.gedusa.com/intercept-litelock.
Intercept®, Solarban®, Sungate® and Starphire Ultra-Clear® are registered trademarks owned by Vitro. Intercept LiteLock™ is a trademark owned by Vitro.
About GED Integrated Solutions
GED is a worldwide supplier of fully-integrated insulating glass (IG), vinyl window and door fabrication systems and software solution systems, as well as Intercept® Warm Edge spacer frame production systems. GED is committed to innovation that addresses its customers' needs and has partnered with Vitro Architectural Glass to manufacture the revolutionary Intercept® IG Spacer System. Through continuous improvement initiatives combined with a cellular manufacturing approach, GED has become the most efficient equipment manufacturer in the window and door industry. For more information, please visit www.gedusa.com.
About Vitro Architectural Glass
Vitro Architectural Glass, part of Vitro, S.A.B. de C.V. (BMV:VITROA), the largest company of its kind in the Americas, manufactures a range of industry-leading, energy-efficient products such as Solarban®, Sungate® and Starphire Ultra-Clear® glasses at U.S. plants in Carlisle, Pennsylvania; Fresno, California; Salem, Oregon; and Wichita Falls, Texas. Committed to sustainable manufacturing processes and products, the company also operates one of the world's largest glass research and development facilities in Pittsburgh and four residential glass fabrication plants in Canada. Upholding the values of "Together, We See Further" across the architectural, automotive and containers markets, Vitro strives to realize the power of partnership to ensure that projects meet or exceed ever-evolving sustainability expectations as well as glass requirements. For more information, please visit www.VitroGlass.com.
Media Contact:
Robert J. Struble
Vitro Architectural Glass
412-820-8138
rstruble@vitro.com
www.vitroglazings.com