Vitro Glass names Estes regional architectural manager
Architectural paint sales veteran to support architects and glazing contractors in Texas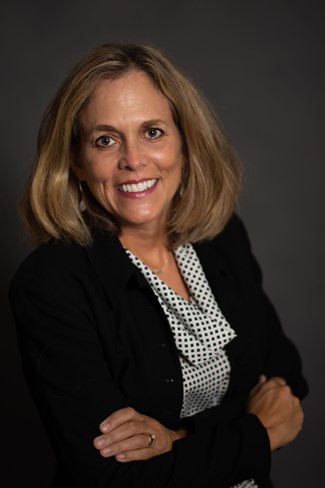 PITTSBURGH, October 12, 2018 — Vitro Architectural Glass has appointed Michelle Estes as the regional architectural manager for south central Texas.
Estes, who most recently was an architectural sales representative for Masco Coatings Group, which represents Behr Paint, will market Vitro Glass products to architects and glazing contractors in Houston, Austin and San Antonio and help manage the glass selection process.
Estes spent 19 years at PPG Paints as the South Central Texas Architectural Representative, establishing working relationships with Vitro Glass representatives.
"Michelle's extensive experience working directly with the architectural channel in Texas and knowledge of Vitro Glass products uniquely position her to make a substantial positive impact as we continue to grow into key southern Texas markets," said Glenn T. Miner, director, construction, Vitro Architectural Glass. "Her drive and understanding of this critical region will enable Michelle to successfully transition to her new role."
Estes holds a bachelor of science degree in marketing from Kansas State University.
For more information about Vitro Glass, visit www.vitroglazings.com or call 1-855-VTRO-GLS (887-6457).
Solarban®, Starphire® and Starphire Ultra-Clear® are registered trademarks owned by Vitro.
About Vitro Architectural Glass
Vitro Architectural Glass, part of Vitro, S.A.B. de C.V. (BMV:VITROA), the largest company of its kind in the Americas, manufactures a range of industry-leading, energy-efficient products such as Solarban®, Sungate® and Starphire Ultra-Clear® glasses at U.S. plants in Carlisle, Pennsylvania; Fresno, California; Salem, Oregon; and Wichita Falls, Texas. Committed to sustainable manufacturing processes and products, the company also operates one of the world's largest glass research and development facilities in Pittsburgh and four residential glass fabrication plants in Canada. Upholding the values of "Together, We See Further" across the architectural, automotive and containers markets, Vitro strives to realize the power of partnership to ensure that projects meet or exceed ever-evolving sustainability expectations as well as glass requirements. For more information, please visit www.VitroGlass.com.
Media Contact:
Robert J. Struble
Vitro Architectural Glass
412-820-8138
rstruble@vitro.com
www.vitroglazings.com