Clark joins Vitro Architectural Glass as National Architectural Manager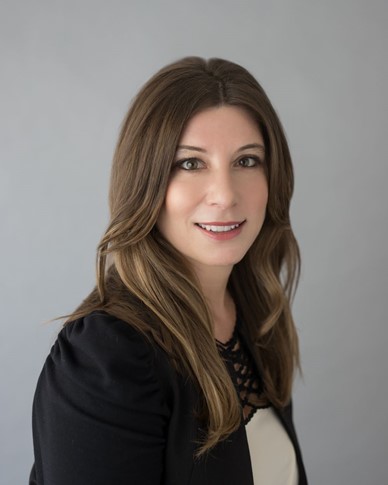 PITTSBURGH, November 19, 2020 – Vitro Architectural Glass (formerly PPG Glass) announced that Ashley Clark has been appointed architectural manager for northern California, Nevada and Utah.
Clark has more than 15 years of experience in the architecture industry, both within firms as a designer and as an architectural consultant and manager with building product manufacturers. She will use her extensive industry knowledge to provide sales and service support to architects, specification writers, glazing contractors, façade consultants and Vitro Certified™ fabricators for the commercial construction market in her territory.
"Ashley has a wealth of experience and connections with some of the top architectural and construction industry companies on the West Coast," said Glenn Davis, vice president, international sales, Vitro Architectural Glass. "Her passion for the building industry and adept skill at managing construction elements across all platforms makes her an invaluable asset for our clients."
Clark was most recently an architectural consultant and façade specialist for Arconic (formerly Alcoa), where she was responsible for technical consulting to the architectural community as part of the company's Kawneer building and construction division. She holds a Master of Arts degree in Architecture from the NewSchool of Architecture & Design in San Diego.
To learn more about products from Vitro Architectural Glass, visit www.vitroglazings.com or call 1-855-VTRO-GLS (887-6457).
Intercept®, Solarban®, Sungate® and Starphire Ultra-Clear® are registered trademarks owned by Vitro.
About Vitro Architectural Glass
Vitro Architectural Glass, part of Vitro, S.A.B. de C.V. (BMV:VITROA), the largest company of its kind in the Americas, manufactures a range of industry-leading, energy-efficient products such as Solarban®, Sungate® and Starphire Ultra-Clear® glasses at U.S. plants in Carlisle, Pennsylvania; Fresno, California; Salem, Oregon; and Wichita Falls, Texas. Committed to sustainable manufacturing processes and products, the company also operates one of the world's largest glass research and development facilities in Pittsburgh and four residential glass fabrication plants in Canada. Upholding the values of "Together, We See Further" across the architectural, automotive and containers markets, Vitro strives to realize the power of partnership to ensure that projects meet or exceed ever-evolving sustainability expectations as well as glass requirements. For more information, please visit www.VitroGlass.com.
Media Contact:
Robert J. Struble
Vitro Architectural Glass
412-820-8138
rstruble@vitro.com
www.vitroglazings.com