From Ultra-Neutrals to Privacy Glass
Whether you want a warm, neutral aesthetic, advanced solar control or privacy glass that controls glare, you'll find a range of options for your project in our collection of Gray and Bronze Tinted Glasses.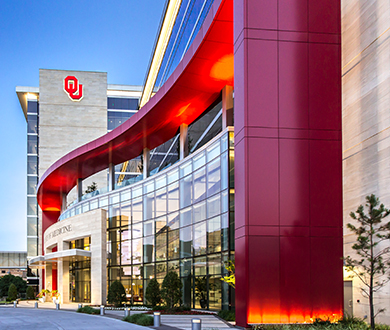 University of Oklahoma, College of Medicine
The all-glass façade of this office tower features Solarban® R100 glass on Solargray® medium-gray-tinted glass. The exterior reflectance and color neutrality of the configuration creates a clean, crisp exterior aesthetic.