Award-Winning San Francisco High School Achieves Daylight, Transparency and Occupant Comfort Goals with Solarban® 70 Glass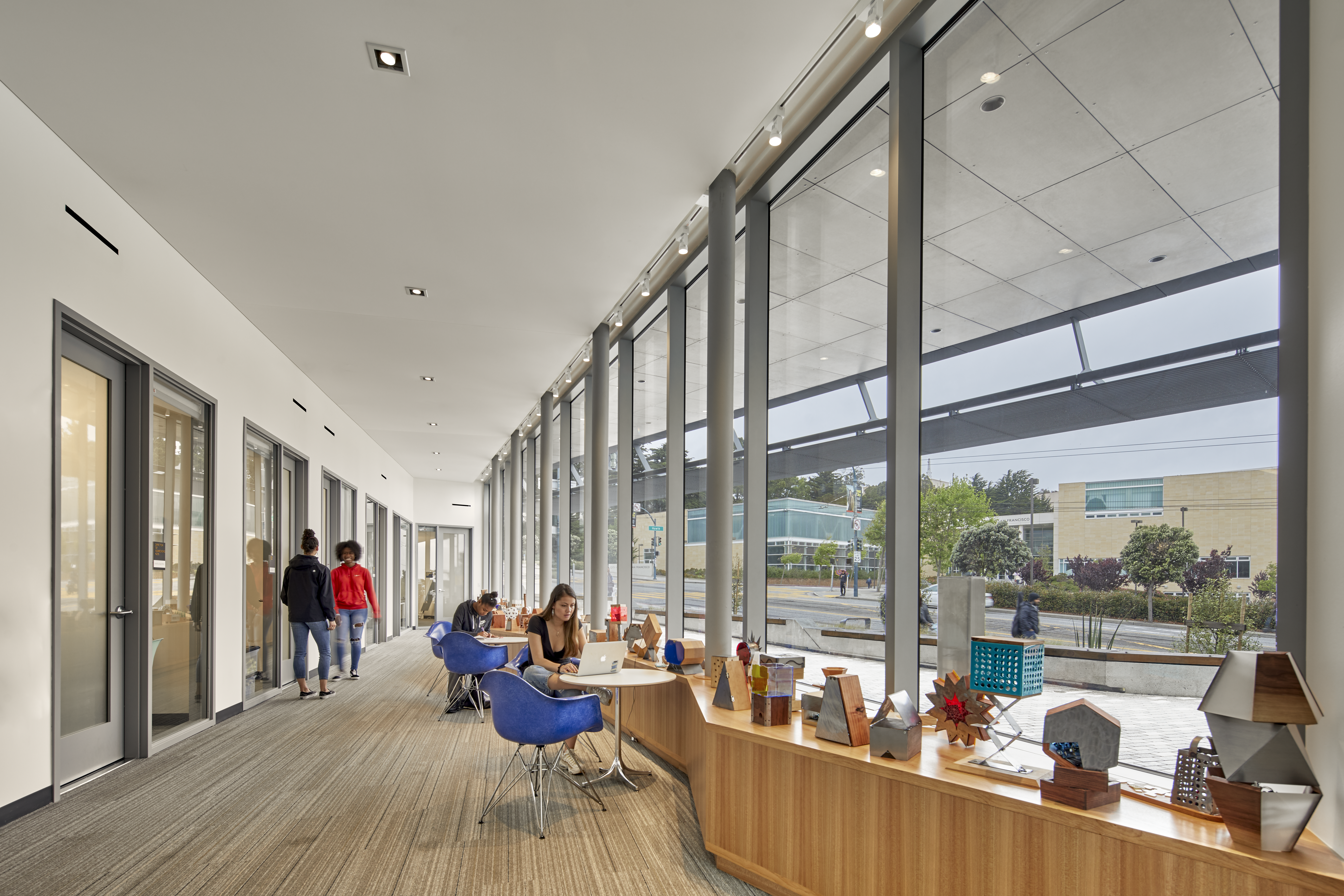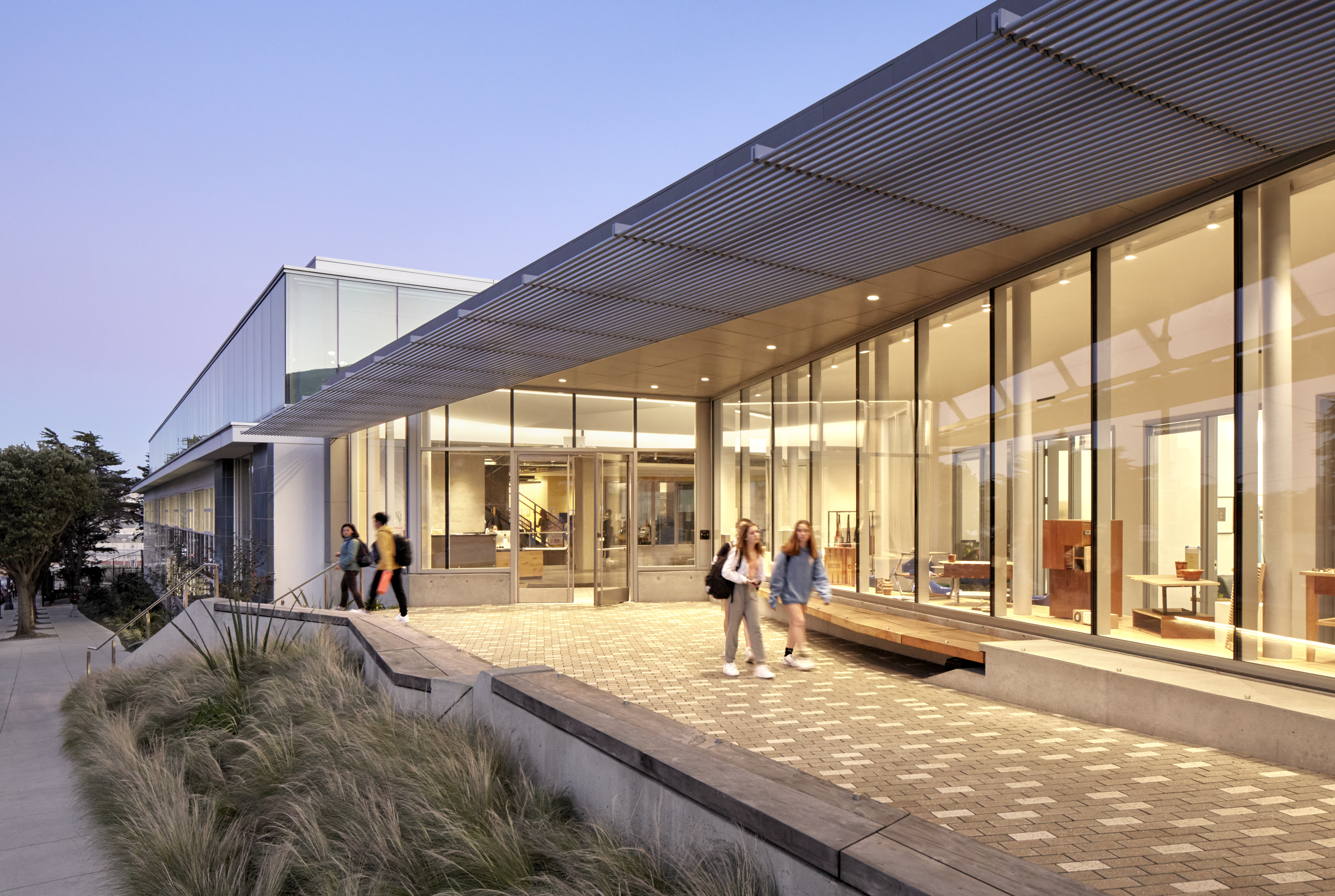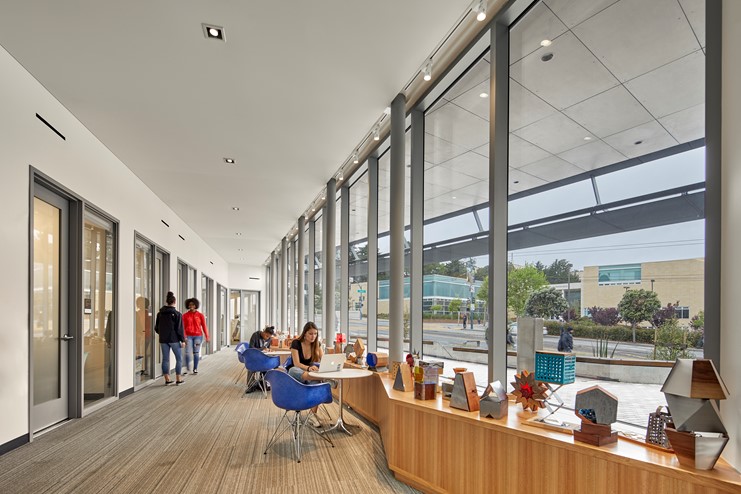 Lick-Wilmerding High School in San Francisco, Calif., features Solarban® 70 glass from Vitro Architectural Glass.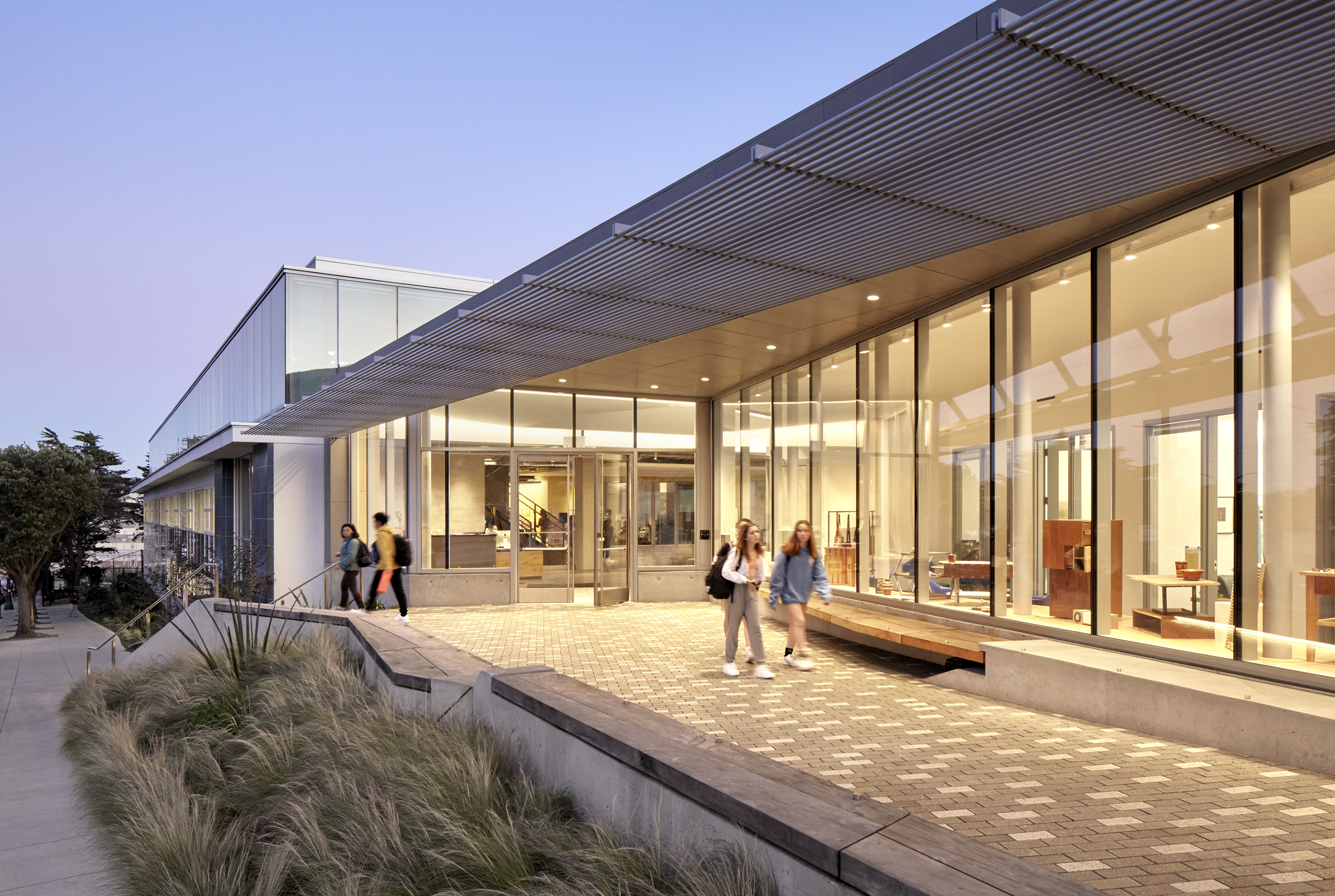 Earlier this year, Lick-Wilmerding High School in San Francisco, Calif., won an AIA COTE® Top Ten award for sustainable design excellence.
PITTSBURGH, PA October 25, 2022 — Seeking to introduce more transparency and daylight into San Francisco's industrial arts-focused Lick-Wilmerding High School, architect EHDD chose Solarban® 70 glass from Vitro Architectural Glass (formerly PPG Glass) for new skylights and a curtainwall addition to the existing building.
The new third-story curtainwall, with its mullion-less silicone joints, rests lightly on top of the historic building below and thoughtfully integrates with the existing mid-century curtainwall. To boost thermal performance, the architect added interior acrylic glazing to the older system.
"By making sure the interior side was well lit (by skylight or LED lights), we were able to provide the public and adjacent community with a better glimpse of the activities inside the lobby as well as the gallery space," explains SiJing Sanchez, AIA, LEED® AP BD+C, Assoc. DBIA, project manager, architect, San Francisco. "The extra volume and diffused daylight created by the skylight allows the lobby to serve as a primary student hang-out and pre-function space for community events."
Breaking away from the traditional school double loaded corridor, EHDD's design delivers daylit hallways and break-out spaces to promote collaboration and interaction.
"The lobby skylight was designed to create vertical volume and wash a shaped soffit to maximize daylighting and views to the sky to make the space more dynamic at the entry," adds Sanchez.
Based on information gathered from daylight modeling analysis, the other skylights were strategically placed to graze hallway walls to make sure there weren't any areas which were too dark in comparison to the rest of the space. The addition of transom windows above the doors in the corridor also helped achieve this goal.
The glazed curtainwall addition and new skylights served as a way to bring more daylight into the interior which was restricted in height by the city's historic preservation guidelines. Following the renovation, the building posted a very high occupant survey satisfaction score of 94%, based on air quality, acoustic quality, lighting and thermal comfort.
The architects specified Solarban® 70 glass because it offered excellent energy efficiency without making the glass too dark or reducing the visible light transmittance (VLT) too much. In a one-inch insulating glass unit (IGU), Solarban® 70 glass provides a VLT of 64% and a solar heat gain coefficient (SHGC) of 0.27.
To further mitigate solar heat gain, EHDD designed the curtainwall with line frit patterning incorporating different percentages of frit. All spaces are further equipped with individually controlled roller shades.
An exterior awning provides additional shading, integrates into the soffit structure and both references and continues the historic roof eave. "The awning signals the new entry and adopts a much more industrial and tectonic design language to echo the school's continued legacy of industrial design," adds Sanchez.
The renovation and addition earned a coveted American Institute of Architects (AIA) Committee on the Environment (COTE) 2022 top green building award and a 2020 Livable Building of the Year award from the Center for the Built Environment at the University of Berkeley.
For more information about Solarban® 70 glass and the rest of Vitro Glass's full line of architectural glasses, visit www.vitroglazings.com or call 1-855-VTRO-GLS (887-6457).
About Vitro Architectural Glass
Vitro Architectural Glass, part of Vitro, S.A.B. de C.V. (BMV:VITROA), the largest company of its kind in the Americas, manufactures a range of industry-leading, energy-efficient products such as Solarban®, Sungate® and Starphire Ultra-Clear® glasses at U.S. plants in Carlisle, Pennsylvania; Fresno, California; Salem, Oregon; and Wichita Falls, Texas. Committed to sustainable manufacturing processes and products, the company also operates one of the world's largest glass research and development facilities in Pittsburgh and four residential glass fabrication plants in Canada. Upholding the values of "Together, We See Further" across the architectural, automotive and containers markets, Vitro strives to realize the power of partnership to ensure that projects meet or exceed ever-evolving sustainability expectations as well as glass requirements. For more information, please visit www.VitroGlass.com.
Media Contact:
Robert J. Struble
Vitro Architectural Glass
412-820-8138
rstruble@vitro.com
www.vitroglazings.com