Given joins Vitro Architectural Glass as National Architectural Manager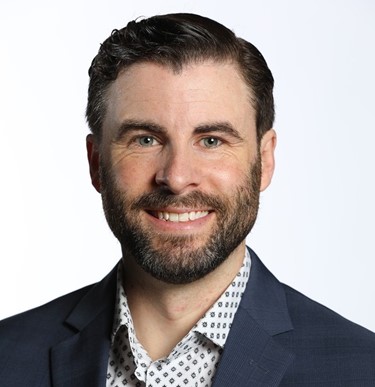 Bryce Given, National Architectural Manager for the
Pacific Northwest, Vitro Architectural Glass
PITTSBURGH, PA September 13, 2022 – Vitro Architectural Glass (formerly PPG Glass) announced that Bryce R. Given has been appointed national architectural manager for Oregon, Washington, Idaho and Alaska in the United States and British Columbia and Alberta in Canada.
In this role, Given will focus on delivering product, technology and service solutions to architects, specification writers, glazing contractors, façade consultants and Vitro Certified™ fabricators in the commercial construction market in his territory, which has historically shown exceptional opportunity for growth in energy-efficient, environmentally friendly construction.
"We are thrilled to welcome Bryce, an accomplished architectural sales manager and consultant with extensive experience in the commercial façade and fenestration markets, to our team," said Chris Fronsoe, western regional architectural team manager, Vitro Architectural Glass. "Bryce brings with him an impressive network of valuable relationships in his region, and he is a talented salesman who knows how to support architects and developers in selecting glass products to meet desired aesthetic and energy performance needs."
Given has more than 16 years of experience in the commercial construction industry, with specific expertise in project management, estimating, design/build and solution promotion. He employs a holistic approach to material selection and local-market strategies and appreciates an understanding of the nuances of product and system performance and supply chain.
Given holds a bachelor's degree from the University of Washington in Seattle, Washington, having focused on Art History and Architecture. His previous experience includes serving as Architectural Design Manager for a glass manufacturer in the Northwest, during which time he focused on high-rise multi-family, hospitality, office and K-12 education projects. He is also on the board of the Washington Glass Association, a chapter of the NGA. 
To learn more about products from Vitro Architectural Glass, visit www.vitroglazings.com or call 1-855-VTRO-GLS (887-6457).
About Vitro Architectural Glass
Vitro Architectural Glass, part of Vitro, S.A.B. de C.V. (BMV:VITROA), the largest company of its kind in the Americas, manufactures a range of industry-leading, energy-efficient products such as Solarban®, Sungate® and Starphire Ultra-Clear® glasses at U.S. plants in Carlisle, Pennsylvania; Fresno, California; Salem, Oregon; and Wichita Falls, Texas. Committed to sustainable manufacturing processes and products, the company also operates one of the world's largest glass research and development facilities in Pittsburgh and four residential glass fabrication plants in Canada. Upholding the values of "Together, We See Further" across the architectural, automotive and containers markets, Vitro strives to realize the power of partnership to ensure that projects meet or exceed ever-evolving sustainability expectations as well as glass requirements. For more information, please visit www.VitroGlass.com.
Media Contact:
Robert J. Struble
Vitro Architectural Glass
412-820-8138
rstruble@vitro.com
www.vitroglazings.com