Steve Marino named The Construction Specifier Article of the Year Award Winner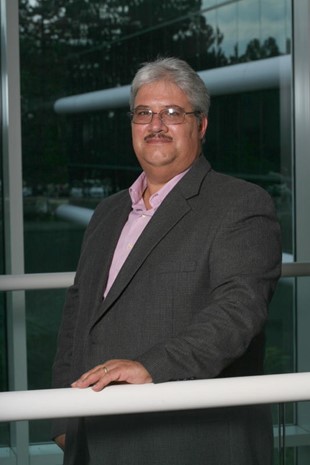 PITTSBURGH, December 10, 2020 – Steve Marino, manager, technical services, Vitro Architectural Glass (formerly PPG Glass) has been named The Construction Specifier's Article of the Year Award winner for 2020.
The Construction Specifier Article of the Year Award is presented annually to the author of an original article published in the magazine during its most recent fiscal year. Individual articles are nominated by The Construction Specifier magazine editorial staff and judged by the magazine's editorial advisory board.
This year, The Construction Specifier chose to honor Marino's article "Breaking it Down: Keys to Diagnosing Glass Breakage in Buildings" from its July 2019 issue. The piece offers extensive information about glass breakage and explains techniques that enable building stakeholders to conduct "postmortems" on glass breaks to identify their most likely source of origin.
"We're proud of Steve's accomplishment as well as his ongoing commitment to sharing his wealth of knowledge with our customers," said Paul Bush, vice president, quality & technical services, Vitro Architectural Glass. "By working with industry publications and creating educational materials such as this article, Steve is able to share his expertise not just with our customers, but with the industry as a whole."
In recent years, Marino has contributed several articles to The Construction Specifier, the official magazine of the Construction Specifications Institute (CSI), and the only peer-reviewed publication in the U.S. that relates directly to the job functions of professionals involved in the specification process. Marino's articles have covered topics ranging from diagnosing glass breakage to the use of spandrel glass and specifying large IGUs.
As manager of technical services, Marino's primary responsibility is managing the day-to-day operations of Vitro's Flat Glass Technical Services department, which provides technical support to members of the Vitro Certified™ Network. The Technical Services department also maintains educational materials, data in print (such as technical documents) and all information and tools available on the Vitro Glass website.
To learn more about products from Vitro Architectural Glass, visit www.vitroglazings.com or call 1-855-VTRO-GLS (887-6457).
Solarban®, Sungate® and Starphire Ultra-Clear® are registered trademarks owned by Vitro. Vitro Certified™ is a trademark owned by Vitro. 
About Vitro Architectural Glass
Vitro Architectural Glass, part of Vitro, S.A.B. de C.V. (BMV:VITROA), the largest company of its kind in the Americas, manufactures a range of industry-leading, energy-efficient products such as Solarban®, Sungate® and Starphire Ultra-Clear® glasses at U.S. plants in Carlisle, Pennsylvania; Fresno, California; Salem, Oregon; and Wichita Falls, Texas. Committed to sustainable manufacturing processes and products, the company also operates one of the world's largest glass research and development facilities in Pittsburgh and four residential glass fabrication plants in Canada. Upholding the values of "Together, We See Further" across the architectural, automotive and containers markets, Vitro strives to realize the power of partnership to ensure that projects meet or exceed ever-evolving sustainability expectations as well as glass requirements. For more information, please visit www.VitroGlass.com.
Media Contact:
Robert J. Struble
Vitro Architectural Glass
412-820-8138
rstruble@vitro.com
www.vitroglazings.com