Vitro Architectural Glass Appoints Erin Casci Product Manager, MSVD Coated Products
PITTSBURGH, PA  April 11, 2023 – Vitro Architectural Glass (formerly PPG Glass) announced that Erin Casci has been appointed product manager for MSVD coated products, a product group that includes Vitro's signature Solarban® family of solar control, low-emissivity (low-e) coatings.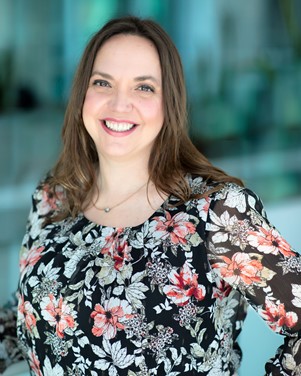 Erin Casci has been named product manager,
MSVD coated products for Vitro Architectural Glass
As MSVD product manager, Casci will be responsible for leading new product development and will also serve as a key liaison between Vitro's customers and its research and development, operations, and marketing and innovation segments. Casci will also explore gaps in Vitro's product line and improve production processes impacting delivery and quality to enhance its customer experience.
"Erin is a brilliant thinker and is undoubtedly one of the most knowledgeable individuals across our entire organization when it comes to coated glass products at Vitro," said Emily Losego, director, commercial segment innovation, Vitro Architectural Glass. "Her work in R&D over the past several years has been an invaluable part of Vitro's development of innovative technologies and products, and we're confident that in her new role she will continue to expand the capacity and performance of Vitro's MSVD coated products."
Since joining Vitro in 2015, Casci has been based at the Vitro Glass Technology Center and has worked in research and development on several product innovations including hydrophobic glass coatings, glass surface preservation, protecting low-e coatings against mechanical damage, and developing environmentally-responsive products.
Casci attended Eastern Washington University and graduated with a degree in chemistry. Her previous experience also includes working with Vitro's technical services division as a fabricator auditor.
To learn more about products from Vitro Architectural Glass, visit www.vitroglazings.com or call 1-855-VTRO-GLS (887-6457).
About Vitro Architectural Glass
Vitro Architectural Glass, part of Vitro, S.A.B. de C.V. (BMV:VITROA), the largest company of its kind in the Americas, manufactures a range of industry-leading, energy-efficient products such as Solarban®, Sungate® and Starphire Ultra-Clear® glasses at U.S. plants in Carlisle, Pennsylvania; Fresno, California; Salem, Oregon; and Wichita Falls, Texas. Committed to sustainable manufacturing processes and products, the company also operates one of the world's largest glass research and development facilities in Pittsburgh and four residential glass fabrication plants in Canada. Upholding the values of "Together, We See Further" across the architectural, automotive and containers markets, Vitro strives to realize the power of partnership to ensure that projects meet or exceed ever-evolving sustainability expectations as well as glass requirements. For more information, please visit www.VitroGlass.com.
Media Contact:
Robert J. Struble
Vitro Architectural Glass
412-820-8138
rstruble@vitro.com
www.vitroglazings.com