Vitro Architectural Glass celebrates Earth Day with updates on sustainable products, projects and education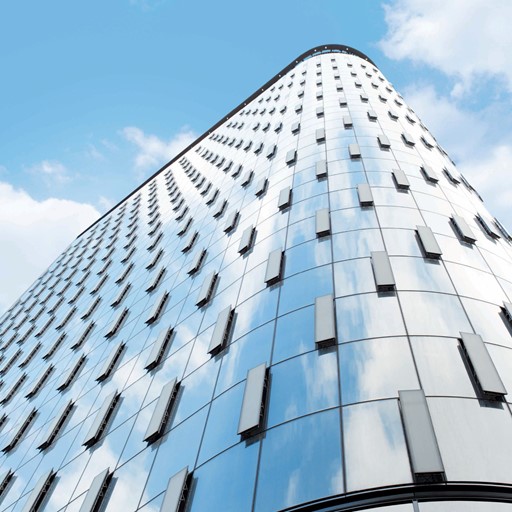 The Tower at PNC Plaza in Pittsburgh, PA, which uses Starphire Ultra-Clear® glass and Sungate® 400 passive low-e glass, is one of dozens of LEED® Platinum buildings nationwide that use Vitro Architectural Glass products to achieve their sustainability goals.
PITTSBURGH, April 21, 2022 – Vitro Architectural Glass (formerly PPG Glass) operates with the mission of continually raising the industry standard for sustainability. In celebration of Earth Day and to honor its ongoing commitment to the environment, Vitro is providing updates on several new product launches, educational offerings, sustainable development projects and industry certifications that represent its all-encompassing culture of sustainability.
"Vitro's commitment to innovation in green design, building materials and glass manufacturing is stronger than ever," said Martin Bracamonte, vice president, operations. "Sustainability is always top of mind, from the ideation stage all the way through launching a new product, and we're proud that architects and designers can utilize our products to meet increasingly stringent environmental and performance standards without compromising design or aesthetics."
In 2021, Vitro launched Solarvolt™ building-integrated photovoltaic (BIPV) glass lites, which combine the aesthetics and performance of Vitro glass products with CO2-free power generation and protection from the elements for commercial buildings. Solarvolt™ BIPV lites can be used to enhance various components of building exteriors while also passively generating solar power, reducing air conditioning costs and even replacing conventional cladding materials.
Vitro then launched VacuMax™ Vacuum Insulating Glass (VIG) in 2022. VacuMax™ VIG can integrate into traditional and advanced glazing systems to deliver extraordinary R-values and exceptional insulating performance. Improved R-values in cladding materials such as VacuMax™ VIG are increasingly in demand as building owners and developers face imperative incentives to minimize their environmental impact, from new stricter energy code updates to Net Zero energy goals.
To support ongoing industry education about sustainability, Vitro updated its Glass Education Center with new content about biophilia, or the concept that suggests human beings have a natural desire to be connected to and immersed in nature. The growing practice of biophilic design in architecture is all about maintaining a connection to nature and light through a building, which has significant overlap with sustainable design practices in contemporary architecture.
These practices are in fact being used in development projects at the Pittsburgh Glass Center and the National Aviary, both of which are based in Pittsburgh, PA alongside Vitro's North American headquarters. Vitro is working in coordination with both organizations to provide product and development support to help further their missions and maximize the sustainability of their new additions.
Among industry leaders, Vitro was the first U.S. glass manufacturer to have its entire collection of architectural glass products recognized by the Cradle-to-Cradle Certified™ Products Program and the first North American manufacturer to publish third-party verified Environmental Product Declarations (EPDs) for its flat glass and processed glass products. Vitro also prioritizes responsible manufacturing processes and large-scale energy reduction using our energy efficient low emissivity (low-e) glass products like Solarban® solar control low-e glass.
To learn more about Vitro and its commitment to sustainability, please visit www.vitroglazings.com or call 1-855-VTRO-GLS (887-6457).
About Vitro Architectural Glass
Vitro Architectural Glass, part of Vitro, S.A.B. de C.V. (BMV:VITROA), the largest company of its kind in the Americas, manufactures a range of industry-leading, energy-efficient products such as Solarban®, Sungate® and Starphire Ultra-Clear® glasses at U.S. plants in Carlisle, Pennsylvania; Fresno, California; Salem, Oregon; and Wichita Falls, Texas. Committed to sustainable manufacturing processes and products, the company also operates one of the world's largest glass research and development facilities in Pittsburgh and four residential glass fabrication plants in Canada. Upholding the values of "Together, We See Further" across the architectural, automotive and containers markets, Vitro strives to realize the power of partnership to ensure that projects meet or exceed ever-evolving sustainability expectations as well as glass requirements. For more information, please visit www.VitroGlass.com.
Media Contact:
Robert J. Struble
Vitro Architectural Glass
412-820-8138
rstruble@vitro.com
www.vitroglazings.com