Vitro Architectural Glass names Martin Bracamonte Vice President, Marketing and Innovation
30-year industry vet to lead company-wide value creation, innovation initiatives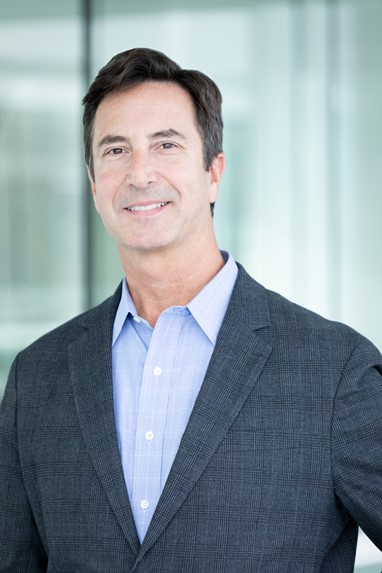 PITTSBURGH, Aug. 25, 2020 – Vitro Architectural Glass (formerly PPG Glass) has appointed Martin Bracamonte to the newly created post of vice president, marketing and innovation.
In his new role, Bracamonte will oversee marketing efforts for Vitro Glass throughout the U.S. and Canada while also leading a range of value creation efforts across all aspects of the business. He also will be responsible for managing profitability and operations initiatives for value-added product platforms.
"Given his vast industry experience and the variety of roles he has served with multiple glass companies, Martin is uniquely qualified to lead our new marketing and innovation efforts," said Ricardo Maiz, president, Vitro Architectural Glass. "His ability to leverage our company's strengths—in terms of our people as well our prowess in research and development, manufacturing, product innovation and customer service—will enable us to create a more forward-thinking and customer-centric glass company."
Bracamonte said he was excited about the opportunity. "We will be looking at 'Innovation' from the ground up," he explained. "Knowing our history, people and capabilities, there is untapped potential throughout our organization that we can mobilize to benefit our customers and the building industry as a whole. I believe the word 'innovation' is missing a letter. It should be 'Innovaction' — 'Innovation in Action."
Bracamonte joined Vitro Glass in January as vice president, operations. During his 29-year career in the industry, he has held senior management and executive posts at several leading glass manufacturers, most recently serving as president and chief operating officer of IGE Glass Technologies.
To learn more about products from Vitro Architectural Glass, visit www.vitroglazings.com or call 1-855-VTRO-GLS (887-6457).
Solarban®, Sungate® and Starphire Ultra-Clear® are registered trademarks owned by Vitro.
About Vitro Architectural Glass
Vitro Architectural Glass, part of Vitro, S.A.B. de C.V. (BMV:VITROA), the largest company of its kind in the Americas, manufactures a range of industry-leading, energy-efficient products such as Solarban®, Sungate® and Starphire Ultra-Clear® glasses at U.S. plants in Carlisle, Pennsylvania; Fresno, California; Salem, Oregon; and Wichita Falls, Texas. Committed to sustainable manufacturing processes and products, the company also operates one of the world's largest glass research and development facilities in Pittsburgh and four residential glass fabrication plants in Canada. Upholding the values of "Together, We See Further" across the architectural, automotive and containers markets, Vitro strives to realize the power of partnership to ensure that projects meet or exceed ever-evolving sustainability expectations as well as glass requirements. For more information, please visit www.VitroGlass.com.
Media Contact:
Robert J. Struble
Vitro Architectural Glass
412-820-8138
rstruble@vitro.com
www.vitroglazings.com