Vitro Glass names Dritz national architectural manager
Registered architect, LEED® associate to aid architects with glass specification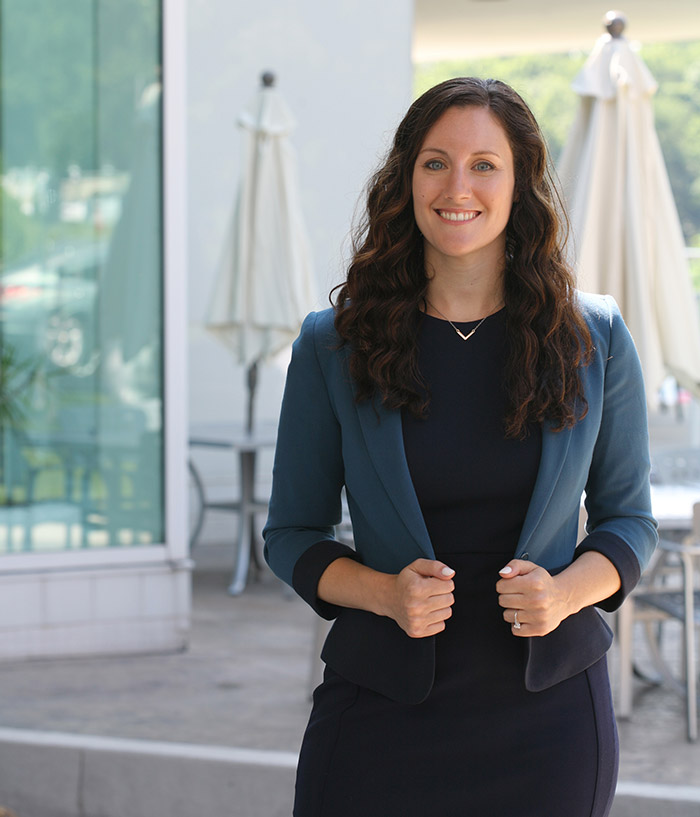 PITTSBURGH, August 11, 2017 — Vitro Architectural Glass announced that it has promoted Emily Dritz to the position of national architectural manager.
In her new post, Dritz will market Vitro Glass products to architects and help them manage the glass selection process, from initial building design and specification through production scheduling, fabrication and final installation.
"Emily has a unique educational and professional background that enables her to communicate well with architects," said Glenn T. Miner, director of construction, Vitro Architectural Glass. "In addition to being a registered architect, she has extensive expertise in glass performance, construction and the LEED® certification process. That knowledge and her ability to understand architects' project requirements have quickly made her a trusted resource for architects as well as glazing contractors and glass fabricators."
Dritz joined Vitro Glass (formerly PPG glass) as an architectural services coordinator in 2015. Among her duties was supplying architects with performance data, samples and assistance with specification writing during the early stages of a building project. When projects were finished, she used her training as a LEED green associate to help them complete LEED documentation.
Prior to joining Vitro Glass, Dritz worked as a project architect for Rothschild Doyno Collaborative and as a graduate architect for Peter Margittai Architects, both of Pittsburgh. She earned a bachelor of science degree in Architecture from Kent State University and a Master's degree in Architecture from the University of Cincinnati.
For more information about Vitro Glass, visit www.vitroglazings.com or call 1-855-VTRO-GLS (887-6457).
Solarban®, Sungate® and Starphire Ultra-Clear® are registered trademarks owned by Vitro.
About Vitro Architectural Glass
Vitro Architectural Glass, part of Vitro, S.A.B. de C.V. (BMV:VITROA), the largest company of its kind in the Americas, manufactures a range of industry-leading, energy-efficient products such as Solarban®, Sungate® and Starphire Ultra-Clear® glasses at U.S. plants in Carlisle, Pennsylvania; Fresno, California; Salem, Oregon; and Wichita Falls, Texas. Committed to sustainable manufacturing processes and products, the company also operates one of the world's largest glass research and development facilities in Pittsburgh and four residential glass fabrication plants in Canada. Upholding the values of "Together, We See Further" across the architectural, automotive and containers markets, Vitro strives to realize the power of partnership to ensure that projects meet or exceed ever-evolving sustainability expectations as well as glass requirements. For more information, please visit www.VitroGlass.com.
Media Contact:
Robert J. Struble
Vitro Architectural Glass
412-820-8138
rstruble@vitro.com
www.vitroglazings.com