Vitro Glass to debut new corporate brand, expand glass wall at Glassbuild America 2019
Back-painted, acid-etched and ultra-purity, low-iron shower glass among new booth highlights
PITTSBURGH, September 10, 2019 — Vitro Architectural Glass (formerly PPG Glass) announced that Glassbuild America 2019 will be the first major U.S. trade show featuring its new corporate branding, and that the company's exhibit will include several new additions to its signature "glass wall," as well.
Launched late last year, Vitro's new corporate identity is highlighted by a refreshed logomark and tagline that reads "Together, We See Further." Robert Struble, manager, brand and communications, Vitro Architectural Glass, said the branding articulates Vitro's commitment to customer partnerships and to delivering forward-thinking glass technologies and products.
"Our customers have to remain on the leading edge of innovation to keep pace with the future demands of architects, engineers and other construction professionals," he said. "At Vitro, we are continually looking for ways to help them do that."
Vitro Glass will expand its popular glass wall exhibit to include Pavia® acid-etched glass. Acuity™ low-iron, Starphire Ultra-Clear® and conventional clear spandrel glass also will be featured on the wall, back-painted with Pure White OPACI-COAT 300® silicone coatings by ICD High Performance Coatings.
Visitors to the Vitro Glass booth also can get more information about the company's jumbo glass coating capability, the Intercept® spacer system and Sungate® 460 residential window glass. They also can see large insulating glass units (IGUs) fabricated from Starphire Ultra-Clear® and products in a range of coatings from the Solarban® family of solar control, low-emissivity (low-e) glass.
Additional attractions include a Starphire Ultra-Clear® glass shower door coated with durable Clarvista™ glass and large samples of AviProTek® E bird-friendly glass by Walker Glass, which combines bird-safe, acid-etched patterns that can be combined with high-performance Solarban® solar control, low-e coatings to protect wildlife and the environment.
For more information about Vitro Glass products, visit booth 1925, call (855) VTRO-GLS (887-6457) or visit www.vitroglazings.com. GlassBuild America will be held Sept. 17-19 at the Georgia World Congress Center in Atlanta.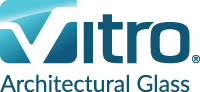 A new logo, motto and visual identity are central to Vitro's brand refresh. The motto, "Together, We See Beyond", formalizes the glass manufacturer's commitment to collaboration and innovation.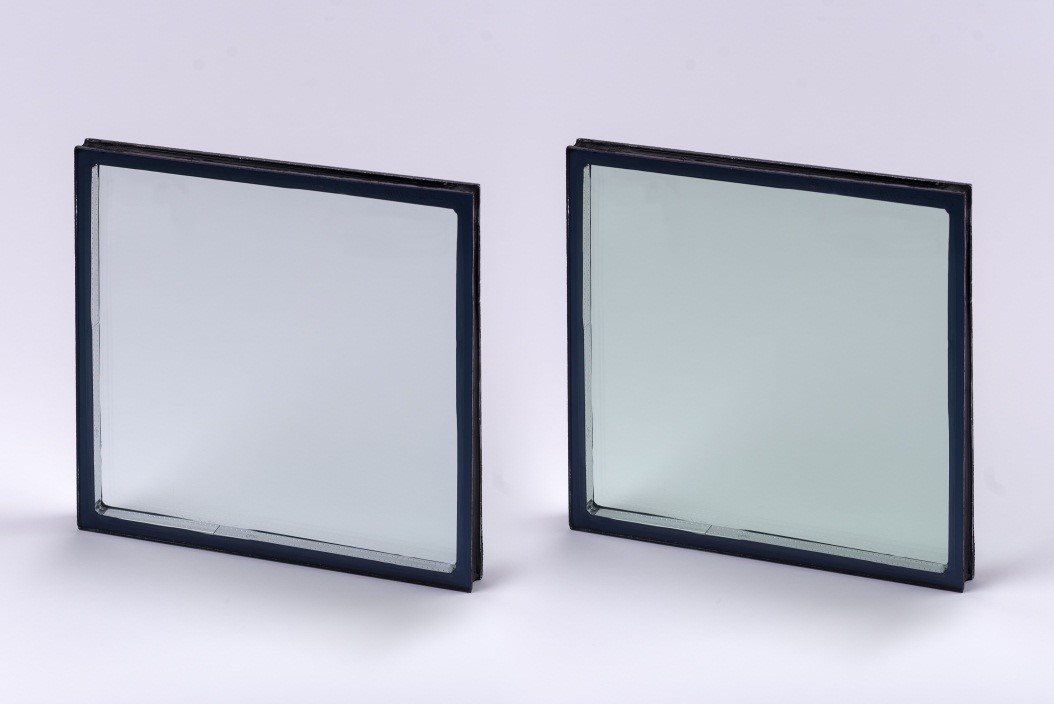 Pictured here with a Solarban® 60 coating, Acuity™ low-iron glass can be combined in insulating glass units (IGUs) with any product in Vitro Glass's full line of Solarban® solar control, low-emissivity (low-e) glasses to limit solar heat gain and maximize energy performance.
Intercept®, Pavia®, Solarban®, Sungate®, and Starphire Ultra-Clear® are registered trademarks owned by Vitro. Acuity™ and Clarvista™ are trademarks owned by Vitro.
AviProTek® is a trademark of Walker Glass. OPACI-COAT® 300 is a trademark of ICD Performance Coatings.
About Vitro Architectural Glass
Vitro Architectural Glass, part of Vitro, S.A.B. de C.V. (BMV:VITROA), the largest company of its kind in the Americas, manufactures a range of industry-leading, energy-efficient products such as Solarban®, Sungate® and Starphire Ultra-Clear® glasses at U.S. plants in Carlisle, Pennsylvania; Fresno, California; Salem, Oregon; and Wichita Falls, Texas. Committed to sustainable manufacturing processes and products, the company also operates one of the world's largest glass research and development facilities in Pittsburgh and four residential glass fabrication plants in Canada. Upholding the values of "Together, We See Further" across the architectural, automotive and containers markets, Vitro strives to realize the power of partnership to ensure that projects meet or exceed ever-evolving sustainability expectations as well as glass requirements. For more information, please visit www.VitroGlass.com.
Media Contact:
Robert J. Struble
Vitro Architectural Glass
412-820-8138
rstruble@vitro.com
www.vitroglazings.com