VITRO introduces two new sample kit options for SOLARBAN® ACUITY™ low-e, low-iron glass
PITTSBURGH, Thursday, June 9, 2020 – Vitro Architectural Glass announced that it has introduced two Solarban® Acuity™ glass sample kits, each offering architects and building designers a different way to compare and evaluate these products during the specification process.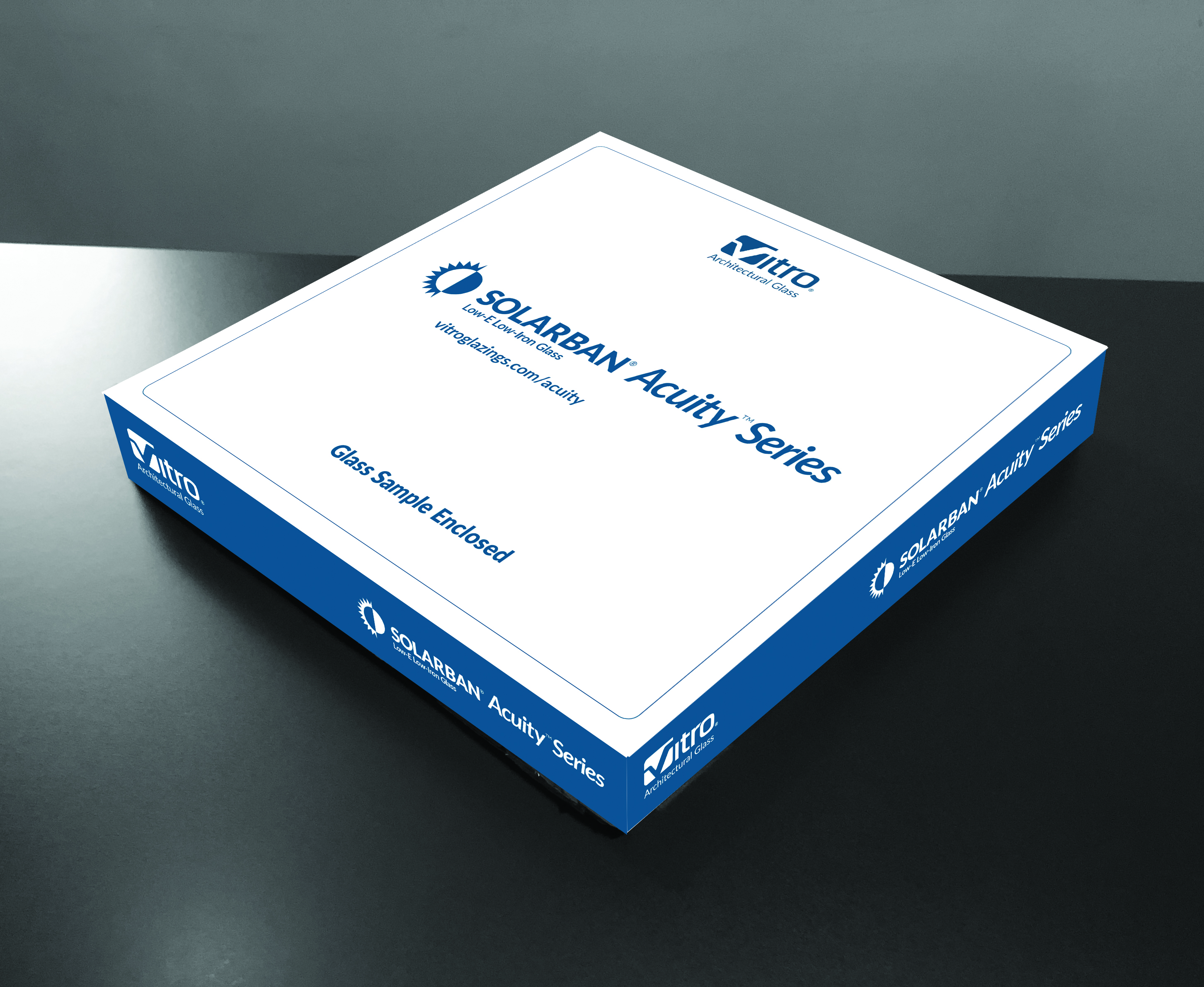 A separate "Coating Evaluation Kit" enables architects to select four different Solarban® low-e coatings on 4-by-6-inch samples of Acuity glass. This allows architects to see and compare the appearance of multiple options from the Solarban® family of coatings, which includes five distinct products with a range of solar heat gain coefficient (SHGC), visible light transmittance (VLT) and exterior reflectance properties.The "Clarity Comparison Kit" kit contains two 4-by-6-inch samples, enabling side-by-side comparison of any selected Solarban® solar control, low-emissivity (low-e) coating on both clear and Acuity™ glass. Each 4-by-6-inch sample uses the coated and interior lite of the same glass to render the clearest, most accurate demonstration possible of the low-iron aesthetic.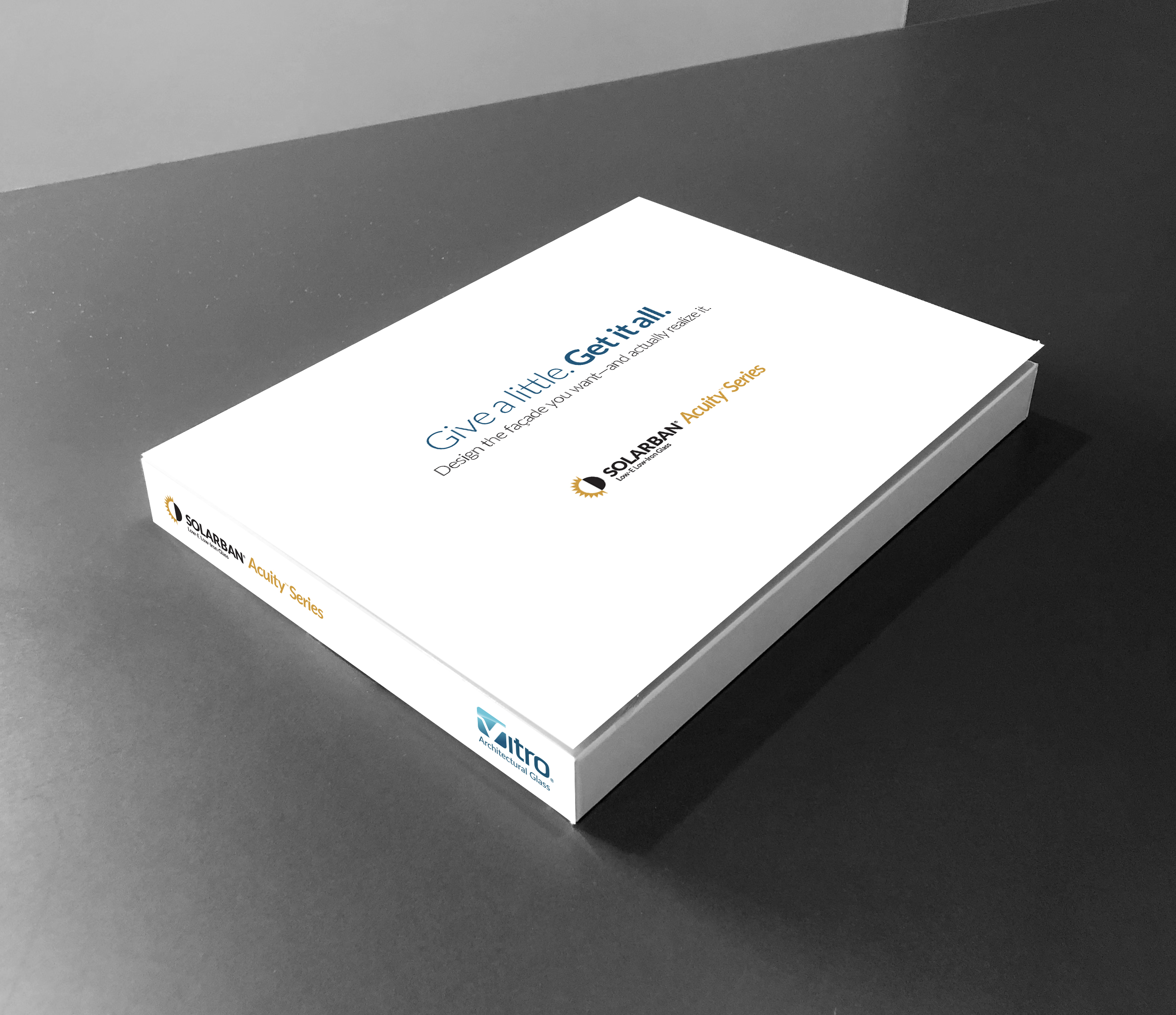 Acuity™ glass is available in 6-, 8- and 10-milimeter thicknesses and stocked at all Vitro facilities for immediate shipment. All Solarban® Acuity™ glasses are available through the Vitro Certified™ Network with similar lead times as other low-glasses.Up to 60% less green than conventional clear glass, Acuity™ glass enables architect to optimize the cost, clarity and performance of glass building facades. Market research indicates that, nationally, the installed cost of a standard glass and metal curtainwall averages $90 per square foot. Upgrading to Solarban® Acuity™ glass from a standard low-e coated clear insulating glass unit (IGU) will typically increase the total installed curtainwall cost by $1 to $2 per square foot, a fraction of the total cost.
In addition to office buildings, institutions, hotels and schools, Solarban® Acuity™ glass is ideal for exterior applications from luxury condominiums and mixed-use buildings to entrances and storefronts. Solarban® Acuity™ glass also is well-suited for distinctive exterior applications such as atriums, skylights and spandrel glass.
To select and order one or both Solarban® Acuity™ glass sample kits, visit www.vitroglazings.com/acuity or call 1-855-VTRO-GLS (887-6457).
About Vitro Architectural Glass
Vitro Architectural Glass, part of Vitro, S.A.B. de C.V. (BMV:VITROA), the largest company of its kind in the Americas, manufactures a range of industry-leading, energy-efficient products such as Solarban®, Sungate® and Starphire Ultra-Clear® glasses at U.S. plants in Carlisle, Pennsylvania; Fresno, California; Salem, Oregon; and Wichita Falls, Texas. Committed to sustainable manufacturing processes and products, the company also operates one of the world's largest glass research and development facilities in Pittsburgh and four residential glass fabrication plants in Canada. Upholding the values of "Together, We See Further" across the architectural, automotive and containers markets, Vitro strives to realize the power of partnership to ensure that projects meet or exceed ever-evolving sustainability expectations as well as glass requirements. For more information, please visit www.VitroGlass.com.
Media Contact:
Robert J. Struble
Vitro Architectural Glass
412-820-8138
rstruble@vitro.com
www.vitroglazings.com