Walters named Strategic Account Manager at Vitro Glass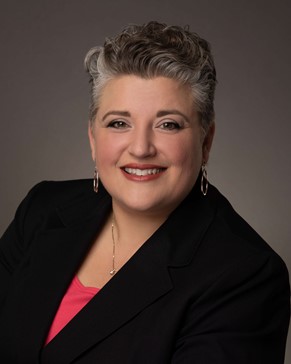 PITTSBURGH, March 4, 2021 – Vitro Glass (formerly PPG Glass) announced that Randyl Walters has been appointed strategic account manager for the Northeast region.
In this new role, Walters will provide sales and service support to window manufacturers and specialty glass fabricators to meet the needs of their building projects. Based in Bethlehem, Pennsylvania, Walters will be responsible for servicing customers in eastern Pennsylvania, New York and all of New England.
"Randyl has a unique background as a project manager and a salesperson in a range of commercial markets, and her adaptability and innovative mindset have been an outstanding asset to Vitro and our clients," said Brad Boone, director, residential-specialty segment, Vitro Glass. "We're confident that customers in her sales region will be pleased with Randyl's thoughtful, problem-solving mentality when it comes to specifying the specialty products they need."
Walters holds a Bachelor of Arts degree in English from Lafayette College in Easton, Pennsylvania. Prior to this role, Walters had worked at Vitro since 2006 as an insulating glass coordinator, during which time she helped oversee customer service, supply chain management, logistics and software support for customers in Vitro's insulating glass business unit.
To learn more about products from Vitro Glass, visit www.vitroglazings.com or call 1-855-VTRO-GLS (887-6457).
Intercept®, Solarban®, Sungate® and Starphire Ultra-Clear® are registered trademarks owned by Vitro Glass.
About Vitro Architectural Glass
Vitro Architectural Glass, part of Vitro, S.A.B. de C.V. (BMV:VITROA), the largest company of its kind in the Americas, manufactures a range of industry-leading, energy-efficient products such as Solarban®, Sungate® and Starphire Ultra-Clear® glasses at U.S. plants in Carlisle, Pennsylvania; Fresno, California; Salem, Oregon; and Wichita Falls, Texas. Committed to sustainable manufacturing processes and products, the company also operates one of the world's largest glass research and development facilities in Pittsburgh and four residential glass fabrication plants in Canada. Upholding the values of "Together, We See Further" across the architectural, automotive and containers markets, Vitro strives to realize the power of partnership to ensure that projects meet or exceed ever-evolving sustainability expectations as well as glass requirements. For more information, please visit www.VitroGlass.com.
Media Contact:
Robert J. Struble
Vitro Architectural Glass
412-820-8138
rstruble@vitro.com
www.vitroglazings.com